NC State Basketball: Trey Parker commits to Wolfpack, Kevin Keatts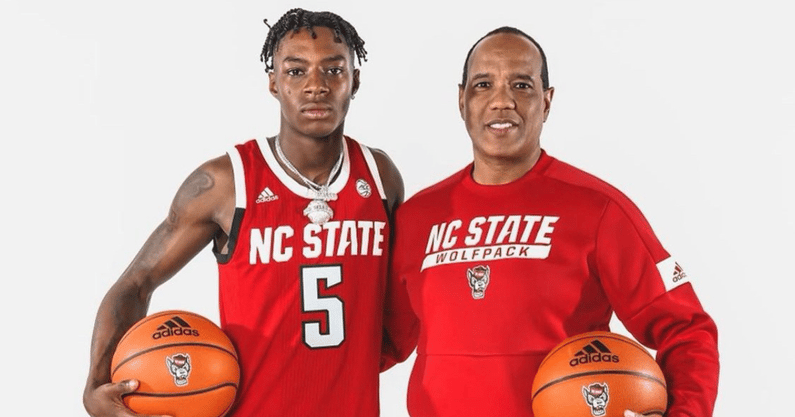 Trey Parker, a four-star recruit in the class of 2023, has committed to NC State.
Parker, a 6-foot-1 native of Fayetteville, NC, is currently playing his high school ball on scholarship at Overtime Elite in Atlanta.
Along with the Wolfpack, he also received offers from Kansas State, Mississippi State, Hampton, and others.
Parker ranks as the No. 72 overall player in the country according to On3. He's also been able to grow his brand on social media with his highlight dunks going viral. Parker has nearly 350,000 followers on social media, leading to a six-figure NIL Valuation. As of this writing, Parker has a projected annual value of $267,000 according to On3.
Parker on his commitment to NC State
"I chose NC State because I felt like this school was the best fit for me and my talent," Parker said to On3.
What type of player is NC State getting in Trey Parker, in his own words?
"The program is getting a dog and a leader."
Parker has a message for State fans.
"To the fans at State, it's time to change the world and be great."
Scouting Summary
Trey Parker is electric. The explosive guard plays a confident and fearless style with the ball in his hands. He's got a crafty, but decisive handle that gets him where he wants to go on the floor. Parker can play the point in a pick and roll system or off the ball as a scorer. The range is deep and his form and release stay consistent. Parker can get a little wild at times, and inconsistent, but the crowd is always entertained. He competes. – On3's Jamie Shaw