Bruce Feldman provides surprising update on Nebraska coaching search, evaluates top candidates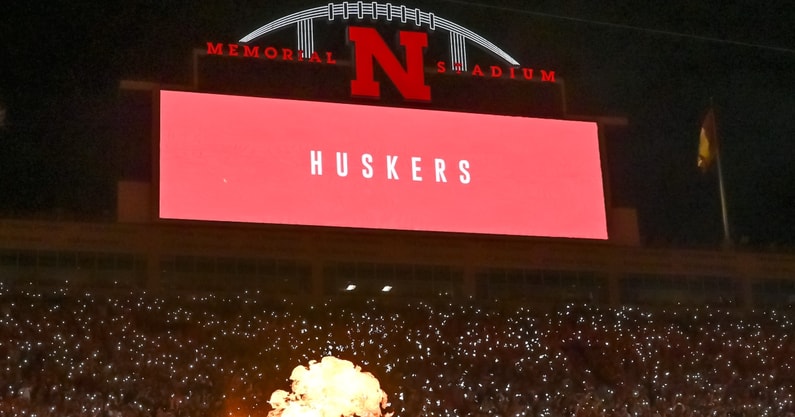 The search at Nebraska for the Huskers' next head football coach is still ongoing, and The Athletic's Bruce Feldman has come in with a rather surprising update on the job.
Matt Rhule previously coached at Baylor and Temple, establishing himself as a great college coach. His tenure in the NFL with the Carolina Panthers didn't go well, but he is viewed as a strong candidate for the Nebraska job.
According to Feldman, Nebraska really wants Rhule. But he also said that it doesn't sound like Rhule will coach next season, and he could instead take a year or two in TV to potentially see how things shake out at other schools.
CLICK HERE to subscribe for FREE to the On3 YouTube channel
"The one that gets interesting is where is Nebraska. From what I was told, they really wanted Matt Rhule, but it doesn't sound like Matt Rhule is going to go back into coaching so quickly," Feldman said. "If you're also Matt Rhule and you're sitting back and you did an amazing job at Baylor, you look and say, 'I can do TV for a year, maybe two years,' see where they are at Texas, Texas A&M."
Feldman was asked by Stewart Mandel whether Rhule should take the Nebraska job if offered or if he should actually wait things out. Feldman thinks the decision is clear for Rhule.
"Wait," said Feldman. "Wait. He's still getting paid a fortune. Wait."
Feldman on Lance Leipold, other top options for Nebraska job
If Rhule is indeed out as a candidate for Nebraska, Feldman believes that there are three top candidates for Nebraska: Army head coach Jeff Monken, Alabama offensive coordinator Bill O'Brien and Kansas head coach Lance Leipold.
"That is Jeff Monken from Army, he has ties to Trev Alberts and Trev Alberts' son who worked for the Army football program I believe," added Feldman. "So there's Jeff Monken, there's Bill O'Brien, and there's gonna be Lance Leipold."
If those are the three options Nebraska is choosing from, Feldman would choose Leipold. Kansas went 2-10 last season, but Leipold has led the Jayhawks to bowl eligibility with a 6-5 overall record so far this season. And if Leipold is offered the Nebraska job, Feldman has a hard time seeing him turn it down.
"I think of those three choices, he would be the route I would go to," said Feldman
"I'd be surprised if a former Nebraska assistant would turn down Nebraska to stay at Kansas. … Nobody's really been able to win there."
In the end, though, Feldman would still choose Rhule if it came down to him or Leipold if he was in Nebraska's shoes.
"No. Lance Leipold is an excellent coach but I would not turn down Matt Rhule if he actually wanted that job," Feldman concluded.
Nebraska will not be bowl eligible this season, as the Huskers are on a five-game losing streak and enter Friday's season finale against Iowa with a 3-8 overall record that includes a 2-6 mark against Big Ten opponents. Trev Alberts will likely not want to wait long to tab Nebraska's head coach, so things could begin ramping up quickly for the Huskers.