Chubba Purdy starting at quarterback for Nebraska Cornhuskers at Michigan Wolverines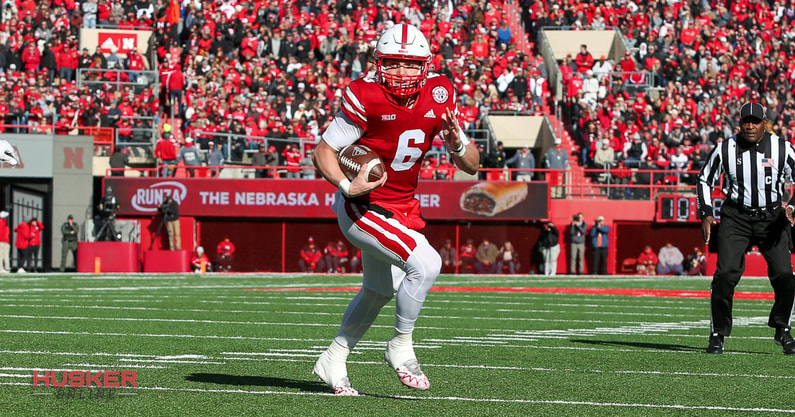 With Casey Thompson out, Chubba Purdy has been tabbed to start for Nebraska in Ann Arbor for the Cornhuskers.
Nebraska and Mickey Joseph will need to play their best ball to get a victory on Saturday, and it's evident they believe Purdy gives them a better shot than Logan Smothers to do so.
CLICK HERE to subscribe for FREE to the On3 YouTube channel
Neither Purdy or Smothers have impressed much in their time on the field this far in 2022, but the former will have to do so if the Cornhuskers are to pull a monster upset against Michigan.
Time will tell if Joseph's squad can do so, but the odds aren't in the favor of Nebraska.
Nebraska QB Casey Thompson out vs Michigan
Moreover, Mickey Joseph originally announced quarterback Casey Thompson would miss the game on Thursday during his press conference.
"Casey Thompson is officially out for Nebraska's game at Michigan," tweeted Robin Washut of Husker Online. "Mickey Joseph did not announce NU's starter on Thursday."
While he was hesitant to name a starter at the time, Joseph praised both Purdy and Smothers earlier this week.
"We think (Chubba) Purdy is the better thrower, but Logan (Smothers), he can make throws also," stated Joseph. "We think Logan's the better runner. It happens like that. Each quarterback is going to have different strengths and weaknesses."
Still, without Thompson, the Cornhuskers' offense has struggled to move the ball. Neither Purdy nor Smothers has looked great in the passing game on the season.
Thus far, the two have combined for 22 completions on 47 attempts for 172 passing yards, no touchdowns, and three interceptions. 
Alas, expect a lot of rushing attempts for Nebraska, as Joseph explained on Thursday that the Cornhuskers will be looking towards their backfield to minimize the loss.
"The #1 thing we gotta do, we gotta be able to hand the ball off," added Joseph. "Hand the ball off. Slow it down. That's what we gotta do."
As you can see, with Casey Thompson not being able to go on Saturday, the Cornhuskers' gameplan may be severely compromised and limited. Against a Michigan defense ranked in the top five in the country in most defensive categories, that will make for a long day for Mickey Joseph and company.
Time will tell if they can pull a massive upset, but it'll be a fascinating situation to keep an eye on.