Mickey Joseph says Casey Thompson's return gives Nebraska's offense confidence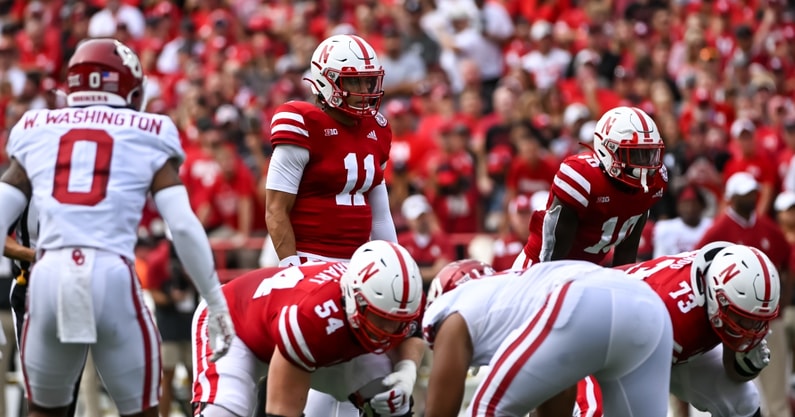 Interim head coach Mickey Joseph announced that Casey Thompson is going to return to the starting lineup for Nebraska after missing two games following an injury against Illinois. This should give the Cornhuskers a lot more ability to move the ball on offense and help with the team's confidence overall.
While speaking to the media, Mickey Joseph explained exactly what Casey Thompson is bringing to the Nebraska offense.
"Well, it gives you a lot of confidence right now with the offensive guys that he's back," Mickey Joseph explained.
CLICK HERE to subscribe for FREE to the On3 YouTube channel
"Now, we can push the ball down the field if we need to and he's also going to make sure that we get in the right place. He's going to be able to line the running back up. He's your starting quarterback. We've been playing with our second guy and our third guy the last couple of weeks."
In his place, Chubba Purdy and Logan Smothers both filled in. They struggled to run the offense, though, scoring less than 10 points per game in Casey Thompson's absence.
Nebraska is preparing to play Wisconsin on Saturday, before finishing its season with Iowa. With seven losses, the Cornhuskers can't become bowl eligible.
Mickey Joseph on overcoming injuries against Michigan
In Nebraska's loss to Michigan, the team had to deal with injuries at quarterback, including backup quarterback Chubba Purdy and even offensive coordinator Mark Whipple. Mickey Joseph explained how Nebraska overcame these.
"Well we have some really good offensive coaches and they do their normal routine, making adjustments — without Whipple," Mickey Joseph said postgame.
"And then once got in, they let him know the adjustments that they made. But it wasn't any different than any other times. We had to get Logan ready, but Logan was ready because he played a little bit of the first half."