Fred Hoiberg provides multiple Nebraska injury updates ahead of Ohio State matchup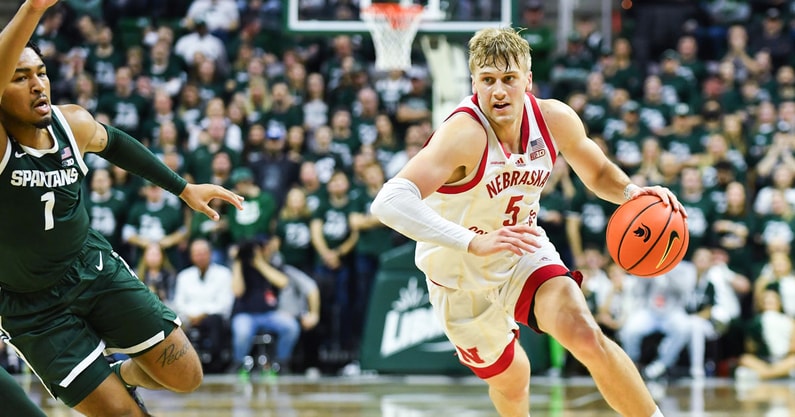 Nebraska is reeling a bit, having lost three of the last four with the lone win during that stretch coming in overtime. And all eyes are on Nebraska's injury updates as the Cornhuskers struggle to remain above .500 on the season.
Second-leading scorer Sam Griesel and fourth-leading scorer Juwan Gary both missed the Purdue contest — a 73-55 Nebraska loss — over the weekend due to injuries.
And while Griesel appears to be on the mend with a hip injury, Gary could be out for an extended period.
"Sam participated in practice today," coach Fred Hoiberg said Tuesday. "He went about half of yesterday's practice and participated right up until the end today. It felt good this morning, that was the best sign I think that he had really increased activity and didn't have any setback or any soreness after that. Today it was good to see him back out there."
Howard is dealing with a shoulder injury.
"Juwan, still no update on him as far as a timeframe," Hoiberg said. "He's going to be out for a while. He got a scan yesterday and he's going to go see a shoulder specialist tomorrow and we'll have an update after that. We're still hopeful that we will get Juwan back at some point, but we'll know a lot more after tomorrow's appointment with the specialist."
Further Nebraska injury updates
While the news of Griesel and Gary will draw the bulk of the headlines thanks to their production — Griesel is averaging 11.4 points, 5.4 rebounds and 4.2 assists per game while Gary was chipping in 9.5 points and 6.5 rebounds per game — they aren't the only ones battling injury.
Nebraska's injury updates also included sophomore forward Blaise Keita, who is nursing an ankle sprain.
The 6-foot-11 big man is averaging 9.8 minutes per contest and has been a presence in the paint when available.
"Blaise participated in about half the practice today, then we got him out when we started going up and down full court," Hoiberg said. "Hopefully have him available tomorrow but not sure what type of action he'll have. He just having trouble recovering from that high-ankle sprain. It's in a little bit different spot in his foot right now. The pain is a little bit like a lower like a normal, typical ankle sprain and just got to continue to get him better and get him timing and reps and hopefully get him back on the floor soon at full strength."
Nebraska returns to action on Wednesday with a 7 p.m. ET tip against Ohio State at home, with a broadcast slated for the Big Ten Network.