On3 Roundtable: How Nebraska can prepare for new-look Colorado team early in season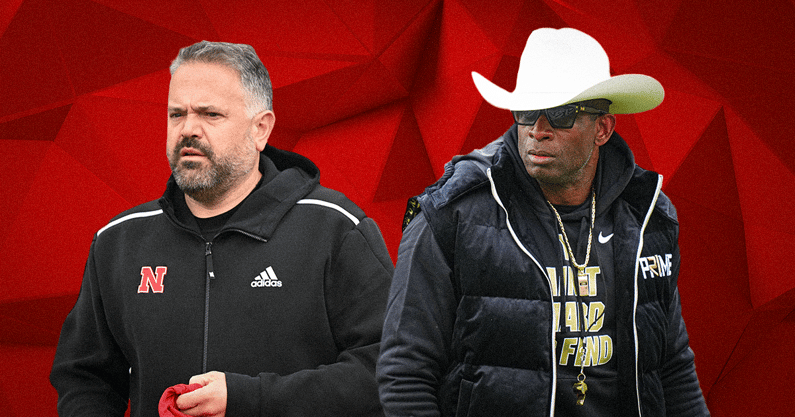 Nebraska has a pretty difficult 1-2 punch to open the football season, going on the road in back-to-back weeks in the first year under head coach Matt Rhule. The first opponent will be a familiar Big Ten foe in Minnesota before a trip to Boulder to face Deion Sanders and the new-look Colorado squad in Week 2.
And what to expect from Colorado in 2023 is hard to gauge with the immense roster turnover. HuskerOnline's Sean Callahan got together with On3's J.D. PicKell for an On3 Roundtable where the duo broke down how the Cornhuskers will approach their Week 2 matchup.
"There's 50 players that are going to be on that Colorado roster that were not a part of that team during the spring. So how do you prepare for that? I think for Nebraska, the one nice thing is they're going to get to see Colorado play TCU the week before," Callahan said.
And Nebraska won't have to get up on Sunday to grind the tape on Colorado. The Cornhuskers opener against Minnesota is on a Thursday, giving the team plenty of time to get back to Lincoln and watch their Week 2 opponent live.
"And they'll have plenty of time to watch that TCU-Colorado game and kind of get a jump, at least, on some of things they're going to do. The personnel they're going to bring in," Callahan said. "But it's an entire new roster. And I think there's a lot of curious people out there."
Another thing playing into Nebraska's hands — and in the favor of most of Colorado's 2023 opponents — is continuity. Even though both teams have new coaches, Nebraska retained a lot of contributors from the 2022 squad while bolstering through the transfer portal.
Colorado, on the other hand, stripped the roster down to the studs before bringing in a platoon of transfer.
Callahan wonders how much Colorado and Sanders can cobble the team together between spring and the start of the season. On top of getting a playbook installed on offense and defense, the Buffs will be trying to get the roster to coalesce during fall camp.
"And J.D., you played college football, you understand this," Callahan said. "Like to feed guys, train them, get them ready to play in that kind of altitude for college football, that's a pretty tall order to get that done in the time that Deion's going to have to put that roster together to play TCU, then Nebraska in back-to-back weeks."