Scott Frost assesses Casey Thompson following first start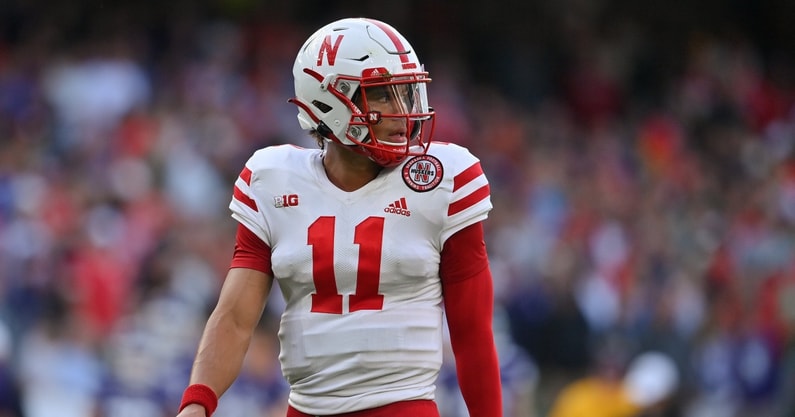 Casey Thompson showed flashes of what Nebraska advertised him to be during the Cornhuskers' 31-28 season-opening loss to Northwestern Saturday. Still, Thompson's performance saw him turn the ball over twice. On top of the widely-criticized onside kick call from head coach Scott Frost, that's a recipe for losing ball games in the Big Ten.
"There's a learning curve in this league and I've gone through it," Frost said about Thompson's interceptions. "You just can't be negative one in turnovers and make a bad decision as a head coach on an onside kick and give up a cheap one. These games are all decided by two or three plays and there's gonna be nine more of them this year like that. We have to make sure we're on the right side of those plays."
CLICK HERE to subscribe for FREE to the On3 YouTube channel
Thompson finished the first half completing 17 of his 24 passing attempts for 223 yards and two touchdowns (one rushing). He would finish the second half 8-18 with 132 yards and two picks and Nebraksa would then allow the Wildcats to score two unanswered touchdowns and earn the victory.
"I don't know if there was a difference with the quarterback," Frost said about the second half collapse, defending his QB1. "We lost Travis Vokolek for the game and that hurt us a little bit on a couple of them. We got to make sure we get them in the right stuff. This is type of game we're gonna be in where we only get so many drives. You got to take advantage of them. The two turnovers hurt. I think we're up 11 twice in the game and gave up the lead which we can't do on defense and we got a score on when we needed to on offense."
Vokolek hauled in five receptions for 63 yards Saturday before going down with a leg injury toward the end of the first half. Several other factors, including Northwestern QB1 Ryan Hilinski completing 71 percent (27-38) of his passes for 314 yards and two touchdowns, the aforementioned onside kick and Thompson's second-half slump all contributed to the Wildcats' winning efforts.