Armando Bacot returned to UNC for specific reason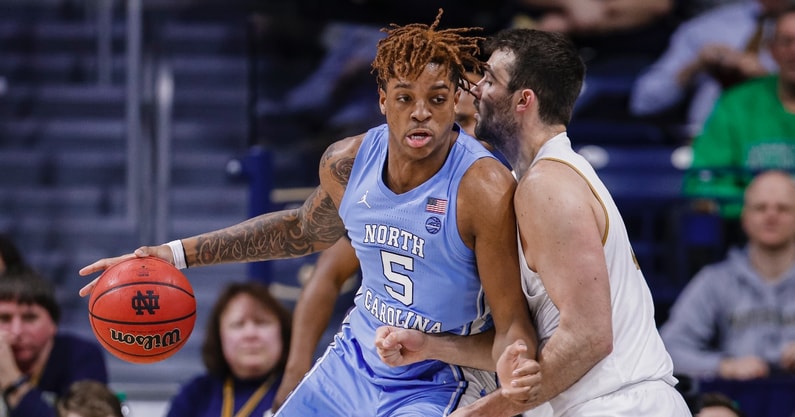 UNC forward Armando Bacot announced in July that he would withdraw his name from the NBA Draft process and return to Chapel Hill this fall. But the junior isn't coming back to school for another year just to improve his draft stock. He wants more out of the Carolina experience. 
"Just looking back at all the alumni that came here, I want to one day be able to bring my family back and say I left an impact here and I want to leave a legacy here," Bacot said. "And that's one of the biggest things since I've been little that I've wanted to do. So just being able to come back and get a chance to do that is a blessing and something that I'm ready for."
Bacot's first two years in Chapel Hill didn't exactly go the way he wanted. The Tar Heels went 18-11 last season, finishing fifth in the ACC. They lost in the first round of the NCAA tournament after sneaking in as an eight seed. 
The previous year they went 14-19, including a 6-14 ACC record. It was the first time the team finished below .500 since the 2001-2002 season. Obviously, there was not an NCAA tournament due to the COVID-19 pandemic, but the Tar Heels would not have made it anyway (barring winning the ACC Tournament that was also canceled).
"It was just right to come back. My first two years, I really haven't won anything and that was the main thing for me," Bacot added. "I just want to be able to say I won something at Carolina and actually did something, so that was honestly the major factor for me."
Further, Bacot feels he has not yet gotten the full Chapel Hill experience.
"The first year was rough," Bacot said. "And then last year there were no fans so I never really got an opportunity to see fans or tournament games, or even kind of the deep push we made in the ACC tournament. So I haven't really got the chance to get the full feel."
The former five-star recruit, who left his hometown of Richmond, Va. in 2018 to play his senior year of basketball at IMG Academy, has played in 61 games at Carolina and started 60 of them. He averaged 12.3 points per game last season, an increase of 2.7 points per game from his freshman year in 2019-2020. Last season, Bacot led the ACC in field goal percentage at .627.
Bacot hopes to get that complete experience this year under a new coach. A Tar Heel basketball alum who returned to UNC under head coach Roy Williams in 2012, Hubert Davis is one of the best first-year coaches in college basketball.