Hubert Davis explains how an Armando Bacot NIL deal has impacted his family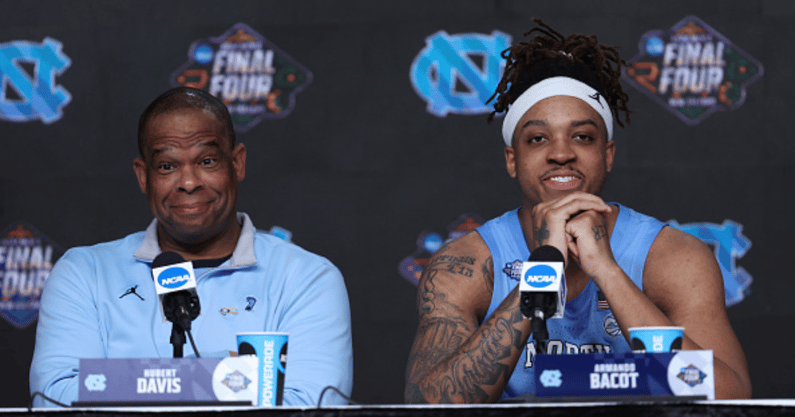 It used to only be the coaches that made millions of dollars and got to do cool things. Now, players can cash in with NIL deals and some, like Armando Bacot, can become television stars. That's right, the star North Carolina big man has a role on the popular Netflix show Outer Banks, shot on the beach of the same name on the North Carolina coast.
At a recent press conference, reporters asked UNC coach Hubert Davis what he makes of all the NIL deals his players have gotten. Bacot has been the "most active" on the NIL front, according to Davis. He joked that he never expected he'd "go to a player and ask him to hook me up," referencing Bacot's spot on Outer Banks.
Davis also said Bacot's opportunity is making him more popular under his own roof. He said he got "huge bonus points as a dad" when he revealed to his daughter that Bacot was joining a television show that she was a fan of. It looks like Davis and his daughter may even get to meet the cast of the show thanks to one of his players.
Just another instance where NIL is doing good. Why did the NCAA prevent this type of thing from happening for so long? Who knows.
Field of 68 ranks Bacot as third-best returning player
The Field of 68, a college basketball podcast and media network, has produced their list of top 25 players in the country heading into the 2022-23 season. Of course, the reigning national player of the year and bionic rebounder Oscar Tshiebwe clears all others to rightfully assume his spot at number one.
The rest of the list is quite intriguing. Here's the full rankings of the top guys for the upcoming college basketball season, via Field of 68:
*Name (Position, Class) | School