Kyler McMichael sends heartfelt message to UNC, fans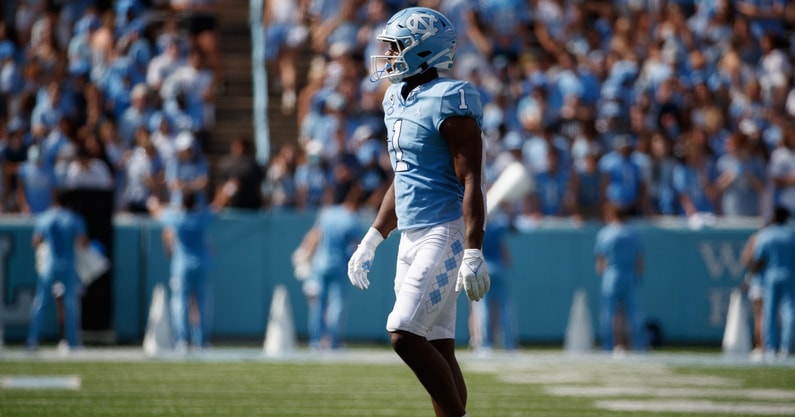 North Carolina Tar Heels junior Kyler McMichael won't play in the Duke's Mayo Bowl against South Carolina. Instead, he will be making the step to the next level by declaring for the NFL Draft. Originally at Clemson, the cornerback transferred to North Carolina in 2019.
McMichael took to Twitter on Friday to send a message to Tar Heels fans after opting out. He thanked a plethora of people, including his family, head coach Mack Brown, his teammates, and even the fans. Additionally, he laid out what he meant to be a UNC player.
"Being a student-athlete at UNC has been an amazing experience," McMichael said. "I will forever be grateful for having the opportunity to excel both on and off the field and to earn a degree at such a prestigious university. My time in Chapel Hill has helped shape me into the man I am today, and I wouldn't trade that for anything in the world.
"After much thought and prayer, I am excited to announce that I am officially declaring for the 2022 NFL Draft. I'm excited about the next chapter and ready to get to work!"
McMichael declares for NFL Draft
The Atlanta, Georgia, native posted 17 tackles this season, a step back from 26 in the abbreviated 2020 season. He nabbed the first interception of his career this year against Wofford on Nov. 20.
Coming out of high school at Northview in Northcross, McMichael had offers from almost three dozen Division-I programs. He was a four-star prospect and ranked No. 53 in the nation, according to On3.
UNC coach Mack Brown revealed that McMichael was interested in checking out his NFL Draft stock last month. Now, he will be fulfilling the interest by entering the draft.
The Tar Heels will face South Carolina in the Duke's Mayo Bowl on Dec. 30 without the veteran cornerback.