Tony Grimes talks about new defense under Gene Chizik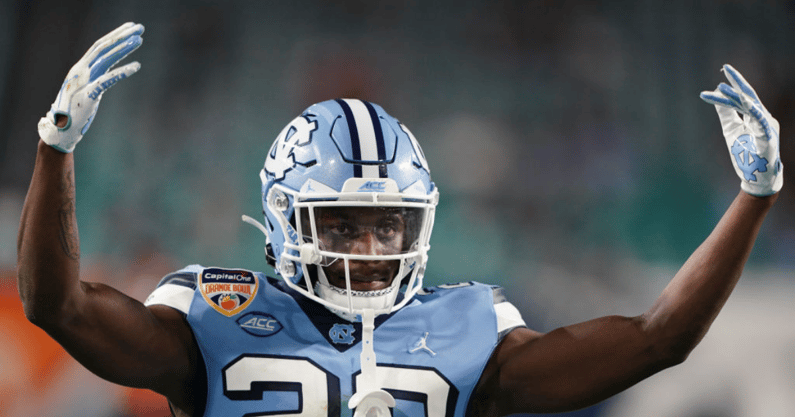 Head coach Mack Brown made a change in the offseason, hiring Gene Chizik as North Carolina's new defensive coordinator. Chizik is already making an early impact in Chapel Hill, especially if you ask junior Tony Grimes. The cornerback already seems to be having a good time working with his new DC.
Grimes said some of the best things Chizik brings to the table come from off the field. Structure and accountability are two of the main thing, with the North Carolina star raving during his summer press conference.
"I want to say we're very blessed to get Coach Chizik," Grimes said. "One thing he is bringing to the table is our structure. He's making sure we all got our head on right, that this is what we want. That we're on a winning page. The one thing he strives himself for is accountability. Just holding ourselves accountable. Every and each one of our players, he gives us a task, tells us to do something, and we'll do it. He's fine nit. Making us buy in."
Grimes was then asked to get more specific, wondering what kind of different schemes the Tar Heels will run under Chizik. The cornerback did not give too much away but he said there will be a lot more variety in their play-calling this season.
"Gives us a lot more chances to make plays, I'll tell you that, in the secondary," Grimes said. "He's giving us more of zone coverage. More of man as well but he's getting into zone coverage more than we ran last year."
North Carolina gave up over 418 yards per game last season, stumbling into a losing record thanks to a bowl loss. Chizik is being brought in to change that and Brown is already noticing the results based on spring practice. Grimes seems bought into the process as well.
On a personal level for Grimes, he will be entering his third season with the North Carolina program. He was originally supposed to be a 2021 recruit but reclassified to the 2020 class. Thus far, it's paid off, starting in all 13 games last season with the Tar Heels.
Working with Chizik will only help Grimes and his jump as a defensive back in the ACC. Whether it's because of the mental makeup the defensive coordinator will bring or a different scheme, the cornerback is set to excel in 2022.