Notre Dame hires Hamlet Tibbs as assistant coach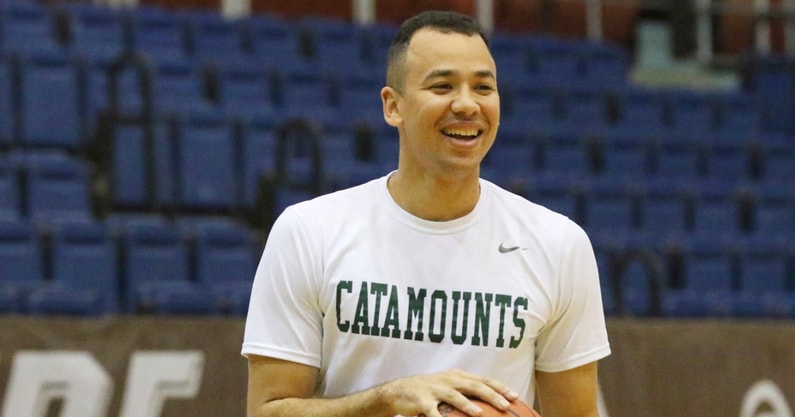 Notre Dame basketball will have a new face on the bench alongside Mike Brey in for the 2022-23 season as former Albany and Vermont assistant coach Hamlet Tibbs will be joining the Irish staff. The school officially announced the move on Tuesday.
Tibbs joins Notre Dame's coaching staff after just one season in Albany. Prior to that, he had a seven-year run as an assistant for a Vermont program that regularly competed for the America East championship — and won the regular-season title four times during Tibbs' tenure.
"I am thrilled to be joining Coach Brey and the rest of his coaching staff. The University of Notre Dame is a global brand that has excellent tradition in succeeding both on and off the court. I'm looking forward to working with all of the players and becoming a part of the community. This is truly an honor for my wife and I. We are excited to call South Bend our new home. I'm ready to work. Go Irish," Tibbs said in the press release announcing his hire.
Tibbs got his start in coaching while still in college — he did not play college hoops — as an undergrad at West Virginia. There, he was student manager under head coach John Beilein and was around for NCAA tournament runs to the Elite 8 in 2005 and the Sweet 16 in 2006, prior to graduating in 2007.
Before joining the college coaching ranks, Tibbs coached at The Albany Academy and for the Albany City Rocks AAU program.
Now he will be on a Notre Dame coaching staff looking to guide the Irish to its first back-to-back NCAA tournament berths since 2016 and 2017.
"Thrilled to have Hamlet Tibbs joining us," Mike Brey said in the press release. "Tibbs is one of the true bright ones in our business who has paid his dues and proven himself."