Former Ohio State defensive back enters transfer portal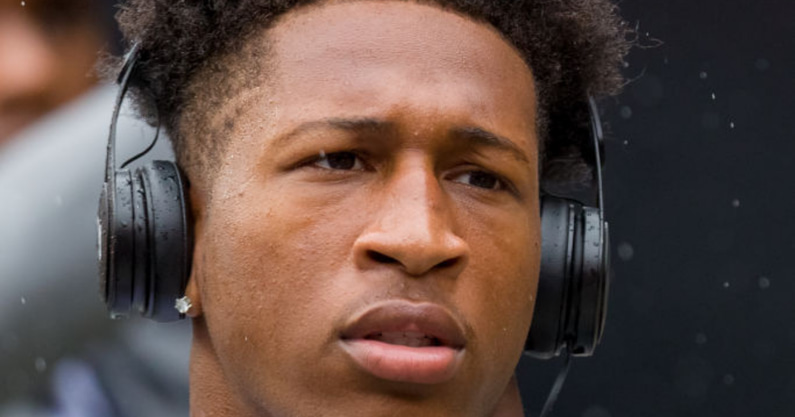 Former Ohio State defensive back Amir Riep has entered the transfer portal, according to On3's Matt Zenitz. The former four-star recruit was dismissed from the Buckeyes program in February of 2020 after he was charged with rape and kidnapping.
Amir Riep played in 40 games over three seasons for Ohio State, winning the Big Ten every season. He played all 14 games as a freshman and junior, recording 33 total tackles with three interceptions. The 6-foot, 195-pound Cincinnati, Ohio native played a key role on special teams and increased snaps on defense over his career.
Along with Amir Riep – another Ohio State defensive back – Jahsen Wint was indicted by a Franklin County Grand Jury. The hearing took place on Feb. 21, 2020, before Riep posted a $100,000 bond. Both men entered a not guilty plea at their arraignment hearing in March of last year.
"I am not making any statement on the criminal charges, but it is clear they did not live up to our standards and my expectations," head coach Ryan Day said after dismissing the two last year. "The athletics department will make sure they both continue to have access to the health and well-being resources available to students and student-athletes."
The charges both men face carry a 33-year maximum sentences and would require registration as sex offenders.
More details on Amir Riep
According to law enforcement officials, the victim watched a movie with both Riep and Wint before the rape occurred. The 19-year old woman then began to engage in consensual sex with Riep, according to an affidavit acquired by ESPN. The report then states that the woman stopped and expressed she did not want to continue.
The affidavit says Wint entered the room, asking to join. He then allegedly grabbed the woman's neck and raped her while Riep held her down. The two then told the woman she must record a video stating that what happened was consensual. Video evidence was mentioned by Dan Sabol, Riep's defense attorney.
"What the detective relayed that was in it is not entirely accurate, and I'm looking forward to it being played in open court," said Sabol, via Ohio State student newspaper The Lantern.
There has been no update on the legal status of Riep or Wint since Mar. 6, 2020, when the two entered their not guilty plea. Amir Riep's eligibility and transfer status both remain in question with future legal and NCAA implications unknown.