Gene Smith explains how recent moves only further separated Big Ten, SEC from the field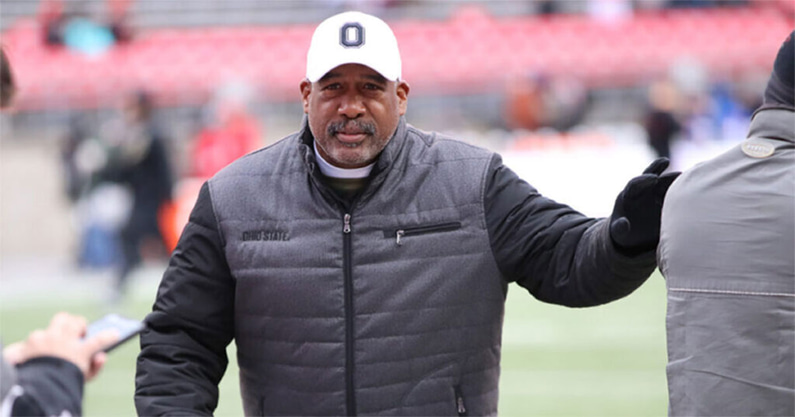 Ohio State Athletic Director Gene Smith believes the Big Ten and the SEC have separated themselves from the rest of the college football world. The addition of USC and UCLA to the conference only further proves his point.
At a press conference in Columbus on Friday morning, Smith explained his belief that the two conferences are head and shoulders above the rest in college sports.
"The Big Ten and the SEC frankly separated themselves prior to this," stated Smith. "Prior to Texas and Oklahoma. Prior to USC and UCLA. Our conferences had separated themselves a long time ago. So, this contributes to that separation. So, we've always been the two premiere conferences in the country, for a lot of different reasons. This solidifies that even more.
"Who knows what the other schools and conferences will do as a reaction, we'll just have to wait and see. But who knows. There could be another large conference that emerges as a result of these changes. So, we'll just have to wait and see. Hard to speculate."
Evidently, Gene Smith has no shortage of confidence in his conference. It'll be fascinating to watch the subsequent dominoes continue to fall following USC and UCLA's decision.
Gene Smith refutes Big Ten's addition of USC, UCLA was in response to the SEC's moves
Moreover, Smith wants everybody to know: this move by the Big Ten had nothing to do with the SEC.
"We weren't doing it in response to the SEC, we were doing it for our needs. And obviously we're in a situation now where Kevin [Warren] has done a marvelous job in facilitating discussions with our television partners and this helps move the needle in that regard. So, it had nothing to do with Texas and Oklahoma, or [the Big Ten] setting up mega-conferences for the future," Smith said.
"It was about what did the Big Ten needs and our marketing and media rights opportunities, along with the great relationship that we have with two institutions that culturally fit us was just too good to pass up. So, it was more about those things than it was about trying to compare to the SEC moving forward.
"And certainly it sets us up for the future of the CFP and whatever emerges in that landscape," Smith continued. "Those outcomes are real. Certainly it aligns us more with the SEC, that's an outcome but that wasn't a driving force [in the move]."