Ohio State releases initial NIL data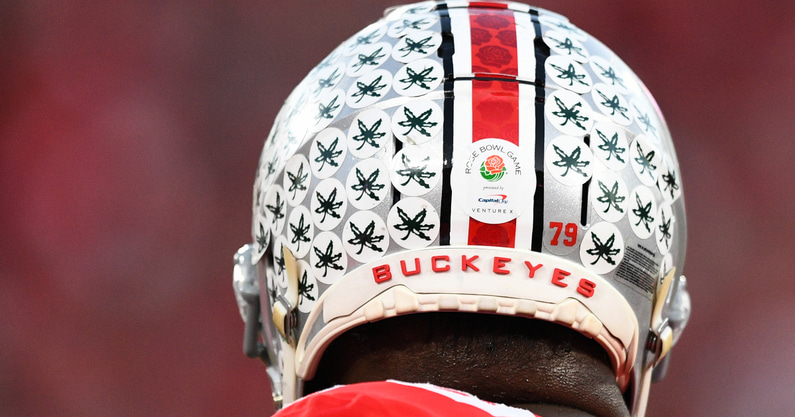 Ohio State on Monday released an updated report with its initial NIL data through one year of name, image and likeness activities, and the Buckeyes' student-athletes have brought in millions of dollars across various sponsorships.
According to Ohio State athletics, 220 student-athletes have engaged in NIL activities over the course of the first six months since it became legal. Collectively, those 220 Ohio State student-athletes have engaged in a total of 608 reported NIL activities, with a total compensation value of $2.98 million.
The 220 student-athletes, 608 reported NIL activities and $2.98 million in total compensation value all rank No. 1 nationally, according to Opendorse.
In order to adapt to the new NIL landscape, Ohio State athletics has also developed an NIL Edge Team, per release, that will help assist Buckeyes' student-athletes in their efforts to maximize NIL opportunities.
"We are updating our NIL guidelines to allow for the creation of the Edge Team to assist in connecting and coordinating NIL activities for our student-athletes," Ohio State associate athletics director Carey Hoyt said in a release. "Our guidelines were initially created to be restrictive, but now that we have a better understanding of NIL, it's clear that we can provide more assistance in connecting student-athletes with interested brands. By allowing some OSU staff to interact with the brands and to educate and answer questions, we can eliminate hesitancy from brands, and donors, who were concerned about breaking rules."
NIL: Sport-by-sport breakdown in compensation, activity through December 2021
Opendorse recently released compensation data on the first six months of NIL deals in college athletics, dating back to July 1, and the leading conference — in both total compensation and total activity — is the Big Ten.
Through Dec. 31, the Big Ten conference appears to be leading the way in both total activity and total compensation.
Total activity, which quantifies the number of overall NIL deals, is led by the Big Ten conference, followed by the Big 12 in second, the ACC in third and the SEC in fourth. Four Power Five conferences lead the pack, but three other conferences — the AAC, MAC and Mountain West — all come in between six and eight, leading non-Power Five conferences.. Rounding out the top 10 in total activity is the Big East and Northern Sun Intercollegiate Conference.
Total compensation, by comparison, represents the overall monetary value associated with the NIL deals, which paints a slightly different picture. Again, the Big Ten leads the way, but the No. 2 and No. 3 spot is much different than total activity — instead, it's the Big East and AAC that follow the Big Ten in total compensation through December. At No. 4 and 5, it's the SEC and Big 12, and the rest of the top 10 includes the ACC, Pac-12, Sun Belt, Mountain West and MAC.
From a sport-by-sport outlook, the top-four sports in both total compensation and total activity are the same. Football leads the way, with 45.7% of total compensation and 33.8% of total activities, followed by women's basketball in total compensation (26.2%) and men's basketball in total activity. The top five sports, in order for total NIL compensation through Dec. 31 are football, women's basketball, men's basketball, women's volleyball and baseball. On the other hand the top five sports, in order for total NIL activities through Dec. 31 are football, men's basketball, women's volleyball, baseball and men's track and field.
Through six months of NIL deals, the top activity the top activity for receiving compensation is signing something, like memorabilia, which makes up for 24.1% of activity. Posting content, on the other hand, is barely behind at 23.2%, followed by licensing rights with 22.3% and creating content with 13.8%.