Ryan Day compares transfer portal recruiting to high school recruiting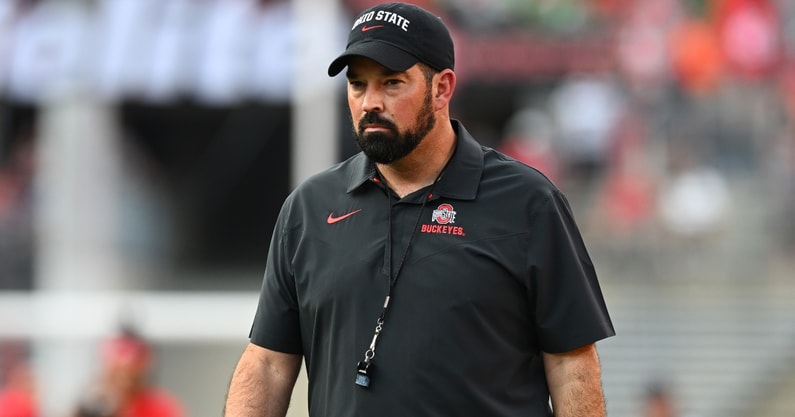 There's no question that the transfer portal has changed the recruiting space in college football, as coaches are now tasked with recruiting high school and college prospects as a part of their offseason recruiting campaigns. Ohio State head coach Ryan Day discussed the nuances of the transfer portal, and how recruiting those prospects are different than high school ones.
"Yes and I think most of the guys who are in the portal have been through the recruiting process, so they don't need to go through the recruiting dinners and all that. They have a certain list of things they're looking for and we so do we and when it matches up, great," Day said.
Day believes one of the most important aspects when recruiting out of the transfer portal is the clarity with recruits regarding their playing time, using examples of past transfer players that have contributed to the Buckeye's success and how they all had to earn their respective playing time.
"I think one of things that you don't want to do is talk to somebody about hey you're going to come in here and be a starter right away, that's not good for your locker room and it's just not good policy," Day explained. "Everybody who comes in that type of role, like Tanner (McCalister) did, like Chip (Trayanum) did, like Jonah Jackson did, Trey Sermon, they come in they're going to have to compete. That's a very prideful locker room, you don't just walk into that locker room and say I'm gonna be a starter here. Even Justin Fields had to compete for that job and that's the way it's gonna be."
It's clear that whether you sign with the Buckeyes out of high school or the transfer portal a starting spot at Ohio State is earned, not given, and that Day highly values that being a part of his culture.
"So I think that's a big part of it too, making sure that the guys in that room know that the work they put in here is going to matter in the end and making sure that the culture stays strong, but all that being said, we'd be foolish not to upgrade our talent," Day said.
The Buckeyes have only received a commitment out of one player so far this offseason from the transfer portal, former Kent State kicker Casey Magyar. We now know how Day recruits transfer portal talent, but it will be interesting to see how much more he adds to his roster in the coming weeks.