Ohio State is new No. 1 in On3 Consensus Team Recruiting Rankings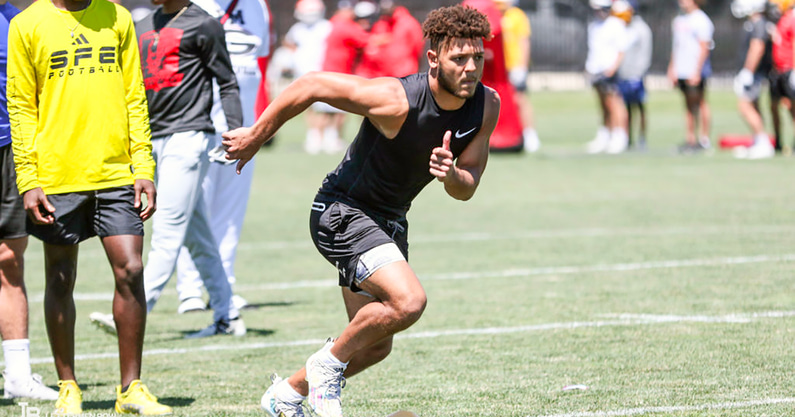 A new leader has emerged in the On3 Consensus Team Recruiting Rankings. Following the commitment on five-star wide receiver Brandon Inniss, Ohio State has overtaken Notre Dame with the No. 1 class in the country.
The addition of Inniss follows that of fellow five-star wideout Carnell Tate over the weekend, giving the Buckeyes a pair of prospects ranked among the top 25 in the On3 Consensus.
That duo joins the Ohio State commit list along with top-40 offensive lineman Luke Montgomery, top-100 cornerback Dijon Johnson, and six other four-star prospects. That list includes tight end Ty Lockwood, safeties Malik Hartford and Cedrick Hawkins, offensive linemen Josh Padilla and Austin Siereveld, running back Mark Fletcher, wideout Bryson Rodgers and lineman Will Smith Jr.
About the On3 Consensus Rankings
The On3 Consensus is a proprietary algorithm that compiles ratings and rankings from all four major recruiting media services. Created by the authors of the Composite, the On3 Consensus is the most advanced, complete and unbiased rating and ranking measurement in the industry. 
Meanwhile, the On3 Consensus Team Recruiting Ranking solves the problem of varying class sizes during the recruiting cycle. It compiles the highest-rated commits for each team up to a total based on a rolling average of current total commitments among Power 5 schools.
With this model, there are no bonus points for having more commitments than other teams and only small deductions occur when a team has fewer commitments than the rolling average. Unlike distribution (bell) curves, this model doesn't disproportionately weight a team's top three or four highest rated commits and is a more accurate representation of an entire class.