Ryan Day addresses recruiting in changing college football landscape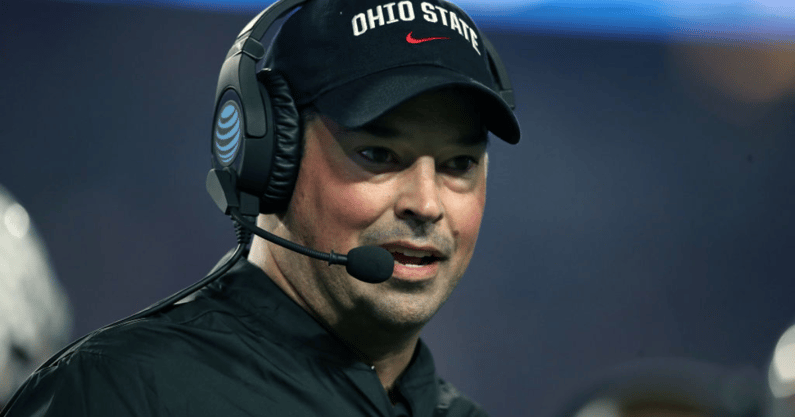 The use of NIL deals on the recruiting trail and in the transfer portal has become a hot topic this offseason in college football this offseason. Ohio State head coach Ryan Day had established himself as one of the best recruiters in the old model, but he now must adjust to the changing college football landscape
During a media session on Friday, Ryan Day addressed the difficulties of recruiting in the middle of a changing college football landscape with NIL legislation in the air.
"There's a lot of change right now and there's a lot going on, but we're still – on a daily basis, hourly things are changing – so we're just working through all of those things," said Day. "At the end of the day, it still comes down to relationships, it still comes down to putting a plan together for each of the recruits and their families so when they get here the focus is on developmental areas. But there's certainly a lot more dynamics in play than there were last year."
Ryan Day on NIL
Ryan Day also took time to provide a unique perspective on the current landscape of NIL controversy and its use in the transfer portal this offseason.
"I think there's risk everywhere," Day said. "There's risk if you do nothing, you get left behind. If you go to the other end, there's risk that you get fired for cause for crossing the line. So finding that sweet spot is where the challenge is right now. And when there aren't clear-cut rules or rules that are being enforced, then it creates hard feelings and unrest. I think that's where we are right now."
For Day, the most difficult part of the NIL shift has been the lack of understanding between coaches and the NCAA on what is permissible and what is not under the new landscape. While some schools have adopted the "wild west" mentality of recruiting, others are trying to hold on.
"It's a challenge because there are rules in place that right now are not being enforced," said Day. "So it does create hard feelings. Again, that's kind of where we are right now with us finding our way in that, in those battles.
"I think we all do much better when it's black and white. And it's grey, so I think the easiest thing to do is throw up your hands and complain. But we're going to adapt and figure out a way to make it work for us."