Transfer kicker Parker Lewis roasts USC after spring game at Ohio State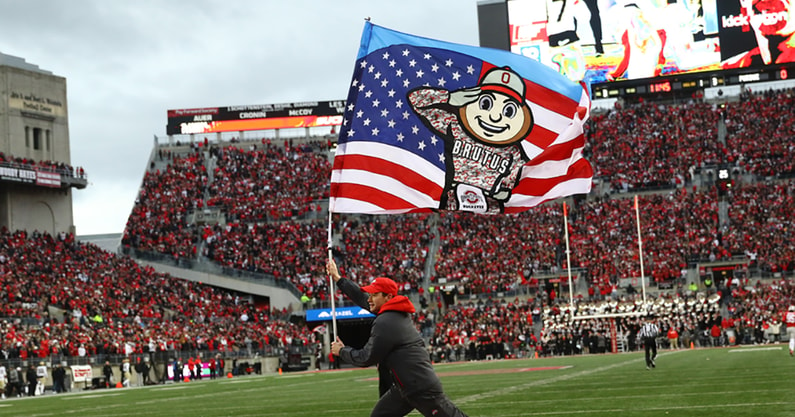 After making a stop in Columbus for Ohio State's spring game on Saturday, USC kicker transfer Parker Lewis inadvertently called out Trojans fans. He contrasted the well-attended Buckeyes spring game to USC home games.
"I was telling my dad, there were more fans in that stadium than there were any USC home game I played my freshman and sophomore year. And that was a spring game," Lewis told Eleven Warriors. "So football is like a religion out here. I mean, people would just eat, sleep, breathe it. It was super cool to see how big of a deal it was out here."
Although USC went viral this season for their abysmal homecoming crowd versus an 0-7 Arizona team, the Trojans actually have the second-best home attendance record in the Pac-12. They average more than 50,000 fans a game. However, compared to the Buckeyes, who boast the second-best home attendance figures in the country, it's not even close. From 2015-2019, Ohio State averaged 105,465 fans at home games.
Parker Lewis, who entered the transfer portal in December, is still looking for a new home for the 2022 season. The Buckeyes return their starting kicker from last year, Noah Ruggles, but Lewis isn't afraid of competition.
"What they said is, 'This wouldn't be Ohio State if we played favorites,'" Lewis said. "So they obviously are interested in me doing kickoffs, but I'm very interested in having the field goal job as well. If I end up going to Ohio State, it'll mean I feel like I could win that job."
Ruggles made 20 of 21 field goal attempts and all 74 extra point attempts. Lewis went 17-for-22 on field goals last season for USC. He was good from short-range, missed one in the 30-39 yard range, two at 40-49 yards and two from 50-plus. The sophomore from Pheonix, Ariz., missed just one extra point over the last two seasons.