Report: Former Big 12 head coach joining Oklahoma coaching staff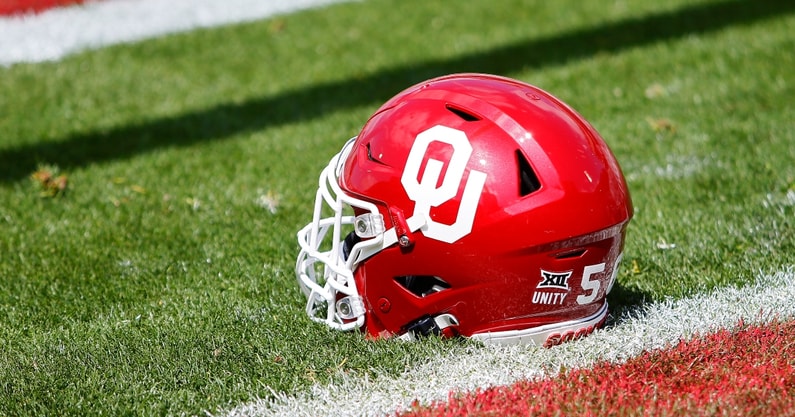 According to Parker Thune of 247Sports, Brent Venables the Oklahoma Sooners have added a former Big 12 head coach to their coaching staff. Matt Wells, formerly of the Texas Tech Red Raiders, will be joining the program after spending three seasons in Lubbock.
"We're told he will aid with high school relations," Thune said in a tweet.
Wells had two full recruiting cycles while at Texas Tech, with the 2021 class finishing third in the Big 12. He will be brought to Norman to help out build relations within the state of Texas, one of Oklahoma's most important recruiting areas. Spending a few years within the state will ultimately help with a staff Venables has assembled throughout the country.
So far in Oklahoma's 2023 recruiting class, two players come from the state of Texas, both on the offensive side of the ball. Six from the 2022 class are from the Lone Star State as well, including Kobie McKinzie, a four-star linebacker from Lubbock. While the battles between the Sooners and Red Raiders may not be as intense as others, Wells will bring a new dynamic to the Oklahoma recruiting strategy.
Before Texas Tech, Wells was the head coach with the Utah State Aggies, going 44-34. He had two 10 wins seasons in 2014 and 2018 but was never able to win the Mountain West. Winning and producing impressive offensive numbers with quarterback Jordan Love was a huge reason Wells was hired by Texas Tech originally. However, the former head coach will now be working off the field with the Sooners.
Oklahoma Sooners HC Brent Venables discusses Dillon Gabriel
Head coach Brent Venables hasn't been able to see quarterback Dillon Gabriel work on the field that much yet, but he just gave his initial impressions of Gabriel so far at Oklahoma. Even without seeing his quarterback throw very much, Venables has been incredibly impressed with the leadership qualities of Gabriel.
"Obviously I wish I could see him throw, haven't been able to do that. I've seen video like probably everybody else," Venables said when asked about his initial impressions of Gabriel at Oklahoma. "When we were in the recruiting process, it really didn't take much recruiting. It was already kind of – when we asked him, he was ready to come with just a few questions to be answered.
"But he's a leader, he's a worker, he's very ambitious, he's self-driven, very humble, incredibly confident. Great self-awareness, understands where he needs to get better and that's just through conversation. Guys follow him. The best of the best make others around them better, and he's intentionally done that through relationships and through work."