Oklahoma State to be down multiple key contributors vs Texas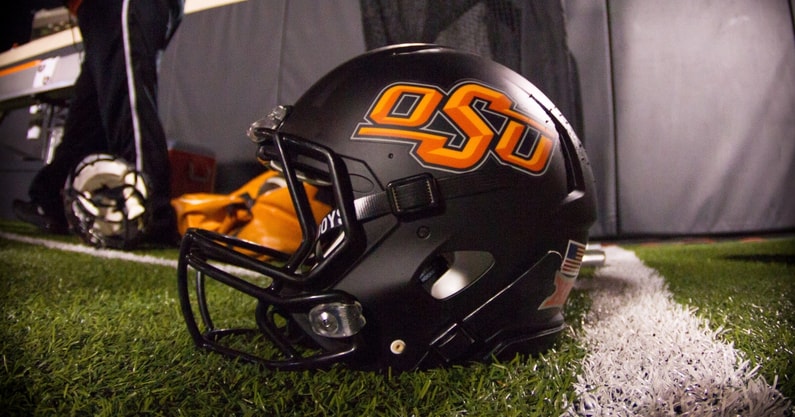 When Oklahoma State takes on Texas Saturday, it will be doing so shorthanded. The Cowboys will be down multiple key contributors, according to the Cowboy Sports Network.
Defensive back Thomas Harper, offensive lineman Preston Wilson, defensive end Brock Martin, defensive tackle Brendon Evers and wide receivers Jaden Bray and Braydon Johnson are all out for the game, Dave Hunziker reported. That's not ideal as the Cowboys get ready to take on a high-powered Texas offense led by quarterback Quinn Ewers.
CLICK HERE to subscribe for FREE to the On3 YouTube channel
Johnson is Oklahoma State's leading receiver this year with 398 yards to go with three touchdowns while Martin is tied for the team lead with 3.0 sacks this year. Those are some big losses on both side of the ball for Mike Gundy's group.
Oklahoma State brings a 5-1 record into Saturday's game against Texas, which kicks off at 3:30 p.m. ET.
Mike Gundy breaks down defending Quinn Ewers
No. 11 Oklahoma State will take on No. 20 Texas this weekend, knowing they'll face yet another of the league's top quarterbacks. And defending Quinn Ewers won't be easy, though it'll be a bit of a different challenge from the one the Cowboys just faced.
In a loss to TCU, Oklahoma State had to be well aware of quarterback Max Duggan as a runner. Not so much this Saturday.
"It makes it a little easier for us from that standpoint. Obviously you've got to be aware. Most of the quarterbacks in this league take off and run on you," coach Mike Gundy said. "He doesn't want to take off and run much, in my opinion, and they don't try to design runs for him."
Oklahoma State did a decent job of containing Duggan on the ground on Saturday, limiting him to 57 yards and one rushing touchdown on 11 carries.