Dawson Knox pens heartfelt note thanking fans following the loss of his brother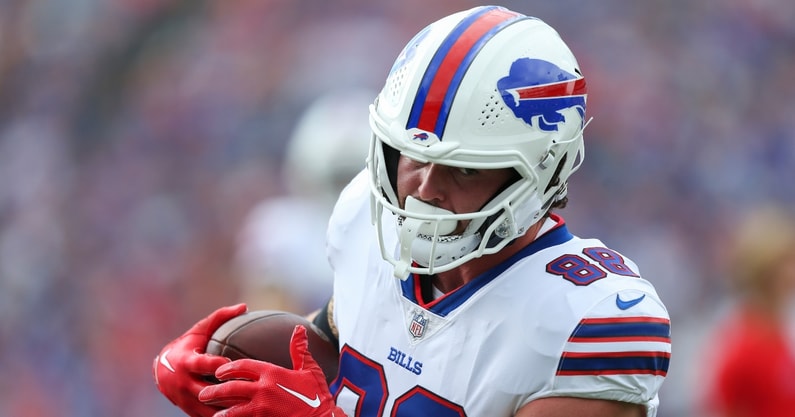 Former Ole Miss tight end Dawson Knox has been suffering through tragedy recently, as he lost his younger brother, Florida International linebacker Luke Knox earlier this week. The Ole Miss fan base has flooded the Knox family with messages of love and support during the past few days. Dawson Knox took to Twitter on Friday night to let everyone know how much he appreciates their messages.
"Thank you all for the outpouring of love and support for my family. Our hearts are broken but we know Luke is in a much better place now with his savior Jesus. We'll celebrate his life at Christ Pres. Church tomorrow, visitation starting at 2 pm and the service will start at 4pm," Knox tweeted on Friday evening.
He also tweeted out details of the live stream of the service for his brother, if anyone wanted to watch. The information of the live stream is below.
Lane Kiffin released a statement on Luke Knox
Ole Miss head football coach Lane Kiffin released a statement on Thursday morning following the announcement from FIU that former Rebels linebacker Luke Knox passed away this week at 22 years old. Luke is the younger brother of Dawson Knox, who was a second-round draft pick out of Ole Miss.
Kiffin coached Knox for two seasons, before he ultimately opted to transfer to FIU for his fifth season this March.
"There are heavy hearts throughout our football team after the passing of Luke Knox," Kiffin wrote. "I am very grateful for my personal relationship and time spent with Luke. He was a tremendous teammate and an even better person who lifted up everyone around him.
"The Knox family means so much to the Ole Miss family, and our players, staff and the rest of the university extend our deepest sympathies to all those that were touched by Luke's spirit. I know he is with God now."
On3's Nikki Chavanelle also contributed to this article.