Chris Beard breaks down culture he hopes to build at Ole Miss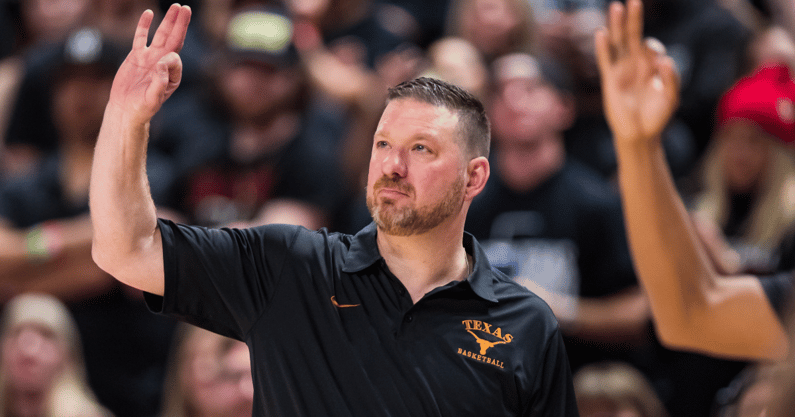 Former Texas head basketball coach Chris Beard was recently searching for a new start in the college basketball landscape after the DA dropped their domestic assault charges against him in mid-February. It looks like he'll get his chance for a fresh slate, as he was recently named the head man of the Ole Miss Rebels. While things didn't work out for him with the Longhorns, Beard has an impressive resume that includes taking the Texas Tech Red Raiders all the way to the Elite Eight and then the National Championship game the following season. Earlier this week at his introductory press conference, Beard discussed the culture that he wants to establish with his program at Ole Miss.
Chris Beard discusses "Structured Freedom"
"You'll have to tell me later on who said that because I liked that. Structured freedom is an efficient way to say it. I agree with that. I think the foundation of any winning team is discipline. Period. You're not gonna win without discipline. The best players, the guys that want to play in the NBA, the greatest players, they want discipline. I've never coached a great player that didn't want discipline. They want to be coached. Discipline's the biggest form of love, I think," Beard said.
"Real discipline is somebody that cares about you that's setting the stage for you to be successful. Absolutely we have structure. We'll have some non-negotiables. We're gonna execute our core values. We're gonna execute our core values. We're gonna go to class. We're gonna play the game the right way. We're gonna be unselfish. We're gonna respect others. We're gonna support others. So, there are some non-negotiables," the newly anointed Ole Miss head coach said.
"I think and the other thing, though. Absolutely you've gotta give great talent the freedom to play their game, the opportunity to play their game. So, I would agree with that assessment. I think we have a lot of discipline in our program, but I also think we understand how to win. To win, you've gotta get really talented players, NBA players in the SEC. And we've gotta put them in position to play. Obviously, you know, the ability to play your game, to have freedom in your game and not looking over your shoulder every time, the best players. That's absolutely so. So, whoever said that, I love that word choice. [It was originally said] in two words, [but] it just took me three minutes to say it," Beard said.
Beard takes over an Ole Miss basketball program that made their last NCAA Tournament appearance in 2019, when they were drubbed in the first round by the Oklahoma Sooners, 95-72. Last year, the Rebels finished 12-21 overall, ranking them 13th in the SEC. They're hoping Beard can work the same magic he performed for Texas Tech and bring Ole Miss to places they've never gone before. The Rebels have only been to the Sweet Sixteeen once in their program's history.