JD PicKell: Credit Lane Kiffin's use of transfer portal for Ole Miss' offseason talent overhaul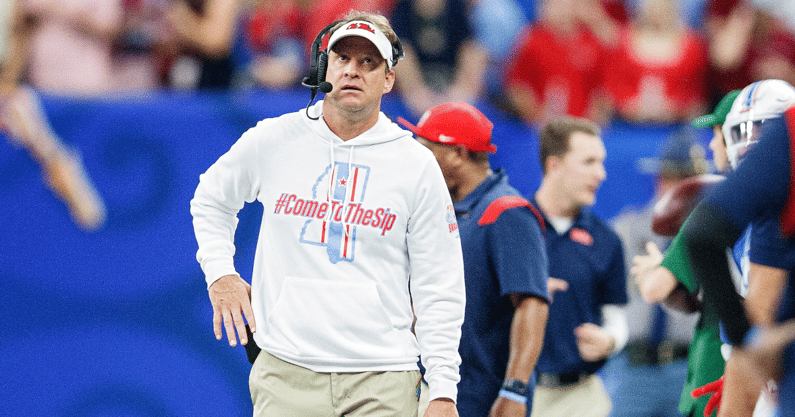 Ole Miss head coach Lane Kiffin has made sure his Rebels are at the forefront of the new transfer portal landscape over the past year, and On3's JD PicKell discussed how those portal additions will contribute to Ole Miss this coming season.
"The way he's used the portal has been very much publicized and he's been vocal about his opinions on the portal," PicKell said. "But I think we got to take a look at how he's done this at Ole Miss – both the kind of players they got, and then the attitude that Lane Kiffin has taken towards the portal – because I think both are really interesting.
CLICK HERE to subscribe to the On3 YouTube channel today for all of the latest news on college football, recruiting, NIL, more! 
"In terms of the players they've gotten, they have done an overhaul in terms of the kind of skill they've now got on their roster. Credit to Lane Kiffin because after a 10-win season a year ago, they lost a lot of pieces – obviously Matt Corral and their top running backs – those guys are gone. And so to replace that talent, with the way that you can do it now in the portal, all the props like given in the world to Kiffin for embracing that."
In terms of talent brought in through the portal, Kiffin brought in 17 different players from elsewhere around the college football world to play together in Oxford.
Former five-star running back Zach Evans, quarterback Jaxson Dart, tight end Michael Trigg, running back Ulysses Bentley and wide receiver Malik Heath are all expected to make waves for the Rebels offensively this season. Meanwhile Khari Coleman, Isheem Young and Troy Brown headline the defensive additions for Ole Miss.
While most transfers are expected to quickly fill in voids for the Rebels this season, if PicKell is to believed, Evans could end up being one of the top running backs in the SEC this season.
"For Zach Evans – no matter who's playing quarterback for Ole Miss – [opposing defenses are] going to have to commit numbers to stopping that man, because that's exactly what it is." PicKell said about the former TCU tailback. "He's a grown man coming downhill at you quick, fast and in a hurry.
"If your linebackers want to patter their feet and be slow on their run read, he's going to put the crown of his helmet directly in your mouthpiece. That's not going to feel good and you're going to have your second-string linebacker than filling that hole. So for Zach Evans to be a tone setter for them to get through the portal, Lane Kiffin hit a home run on that one.