Lane Kiffin tells Ole Miss players he's likely staying at Ole Miss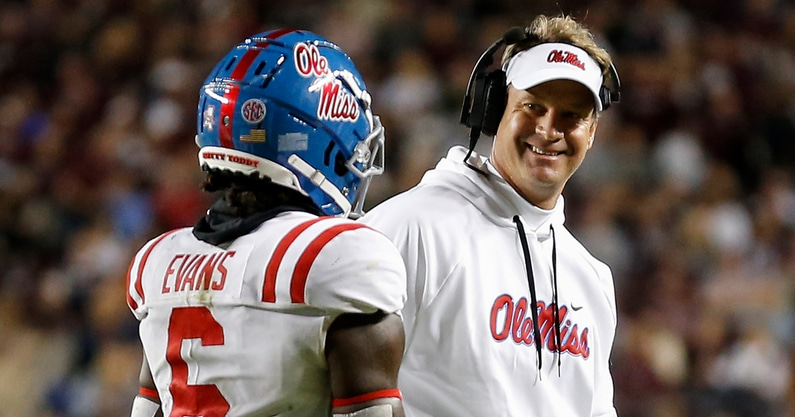 It appears it's not just a foregone conclusion that Auburn's next head coach will be Lane Kiffin.
Kiffin told Ole Miss players Wednesday evening that, unless something significantly changes, he's planning on staying as the head coach of the Rebels, sources tell On3 and OM Spirit.
It comes in the midst of Kiffin being widely viewed as the favorite to be the next head coach for Auburn, which is in search of a replacement for Bryan Harsin, who was fired on Halloween during his second season as the Tigers' coach.
Kiffin and the Rebels face Mississippi State in the Egg Bowl on Thanksgiving.
Kiffin, in his third year at Ole Miss, has a 23-10 overall record as the Rebels' coach, including 8-3 this year.
"I mean, I don't know what else to say," Kiffin said Monday. "I'm extremely happy here … the difference of where this program is now compared to three years ago, and I feel that we have really good support. I mean, I can get up here and give you whatever it was, the 'pine box' speech and 'I'm not going to be the next head coach at Alabama.' I can give you those things, and so, I don't know what those mean. I don't know what else to say.
"Been here three years and been fortunate enough to I guess now have three different contracts, so I don't know why all of a sudden a fourth contract all of a sudden makes people feel better. Like I said, we're very appreciative of everything here."