WATCH: Ole Miss football releases highlight reel from day one of training camp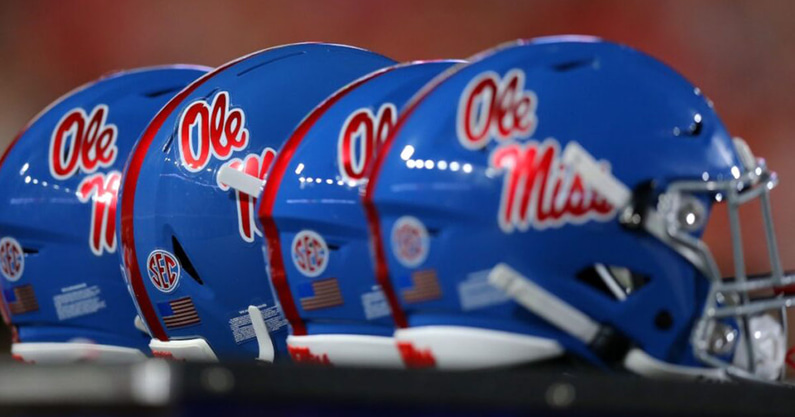 The Ole Miss Rebels began their fall training camp Wednesday in preparation for what those inside the program to be the first consecutive 10-win regular season in program history. The program recapped its first day with an exciting video package detailing the practice's most exciting moments.
Some believe that it is going to be difficult for Lane Kiffin to repeat the success he had in 2021. Ole Miss finished the season 10-2, earning a spot in the New Year's Six Sugar Bowl. Unfortunately, the outcome of that game was not in favor of the Rebels. Fast-forward to now, the program is going through massive roster turnover, including losing Matt Corral to the NFL.
Kiffin used the transfer portal as well as anyone over the season to patch holes, but that's always a gamble. On top of that, it's never easy to play an SEC West schedule. Despite this, Lane Kiffin has proven capable of building the Ole Miss program to massive success in the past, and this video could have captured the first moments of what the Rebels feel is a very special group.
Lane Kiffin is 'enjoying becoming the villain' of the transfer portal
Nobody has adjusted to the transfer portal quite like Lane Kiffin. The Ole Miss football coach made a big splash this offseason, bringing in seven of the top 50 players in On3's Transfer Portal Rankings. 
That is more than the likes of both USC and Texas, each of whom have also been praised for how they attacked the portal. As On3's JD PicKell explained in a recent YouTube video, Kiffin's success has come from his ability to adapt to changes other coaches are complaining about. That might make him a "villain" in the eyes of many, but the coach isn't bothered one bit. 
"I think Lane Kiffin has done this how most of us would do it," PicKell said. "Don't take offense to that. I'm not saying you and I are the same caliber of Lane Kiffin, but I think he's done a great job of being on the cutting edge of this. The metaphor I would use is Lane Kiffin is playing soccer if they changed the rules to (where) you can pick up the ball now. You and I both know we'd pick that thing up with our own two hands and we'd to the goal and throw it in as quickly as possible. 
"There's a lot of people who would say, 'That's bad for the game. I don't that. I'm gonna stick to doing it how we used to. Maybe we'll do it a little bit, but we're still gonna stick to the integrity of the game.' Lane Kiffin is saying, 'No. These are the rules now. I'm going to embrace them and find a way to make it work in my favor. I'm gonna use it to my advantage.' He's not worried about what other people think about him. He's not worried about the public opinion or the social media hate he gets. He is embracing that. He is enjoying becoming the villain, if you will, of the transfer portal."
CLICK HERE to subscribe to the On3 YouTube channel today for all of the latest news on college football, recruiting, NIL, more!