Ranking the Ole Miss recruiting class using On3 NIL Valuations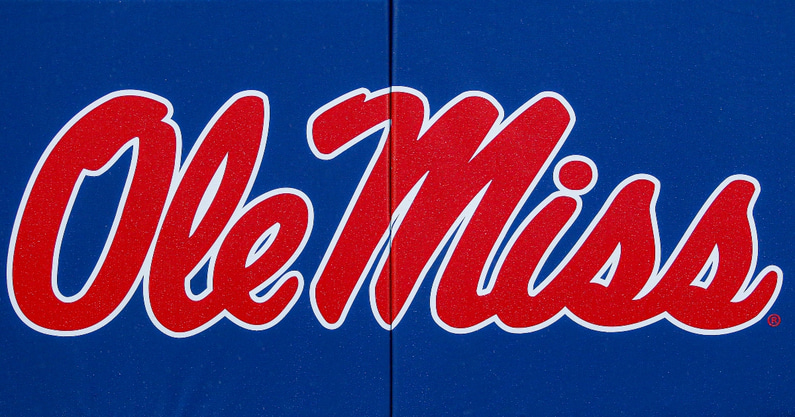 Ole Miss currently has the 20th-ranked 2022 recruiting class, according to the On3 Team Recruiting Rankings. And even without playing a snap in college football yet, those Rebels recruits have had opportunities to capitalize on NIL opportunities. On3's NIL Valuation quantifies those NIL opportunities for each team and player.
Ole Miss' On3 NIL Valuation Top Dog
RB Quinshon Judkins: Pike Road (AL) – Four-star – $29,000
The third highest-rated recruit in the 2022 recruiting class for Ole Miss and Lane Kiffin is running back Quinshon Judkins. Additionally, he also comes in with the highest On3 NIL Valuation in the Rebels' class. He is the 37th-rated running back in the 2022 class.
Furthermore, the three-star prospect is also the No. 486 recruit nationally according to the On3 Consensus, a complete and equally weighted industry-generated average that utilizes all four major recruiting media companies.
Ole Miss recruiting class On3 NIL Valuation ranked
S Davison Igbinosun: Union (NJ) – Four-star – $23,000
CB Jarell Stinson: Opelika (AL) – Four-star – $22,000
Signed Letter on Intent
LB Jaylon White: Parkview Magnet (AR) – Three-star – $18,300
S Taylor Groves: East Robertson (TN) – Four-star – $17,800
LB Jaron Willis: Leesburg (GA) – Four-star – $15,800
WR Jeremiah Dillon: Tylertown (MS) – Four-star – $15,700
S Nick Cull: Seminole County (GA) – Four-star – $14,000
OT Bryson Hurst: Gautier (MS) – Four-star – $11,900
OT Preston Cushman: Calvary Christian (FL) – Three-star – $9,300
DL Zxavian Harris: Germantown (MS) – Four-star – $9,200
OT Cam East: St. Augustine (LA) – Three-star – $8,900
WR Larry Simmons: Moss Point (MS) – Three-star – $6,100
TE Kyirin Heath: Mansfield Legacy (TX) – Three-star – $5,800
OT Falentha Carswell: Sandersville (GA) – Three-star – N/A
ATH Tyler Banks: Nottoway (VA) – Three-star – N/A
Hard Commits
OT Timi Gagophien: Alief Hastings (TX) – Three-star – $8,800
CB Rodney Johnson: Gadsden City (AL) – Three-star – $6,600
More on On3's NIL Rankings
On3 has multiple other NIL rankings available, including the On3 NIL 100, where multiple Ole Miss stars and transfers are featured — including new quarterback Jaxon Dart. There is also the On3 NIL High School Football Rankings.