Landing 5-star LB Justin Williams the top priority for Oregon Ducks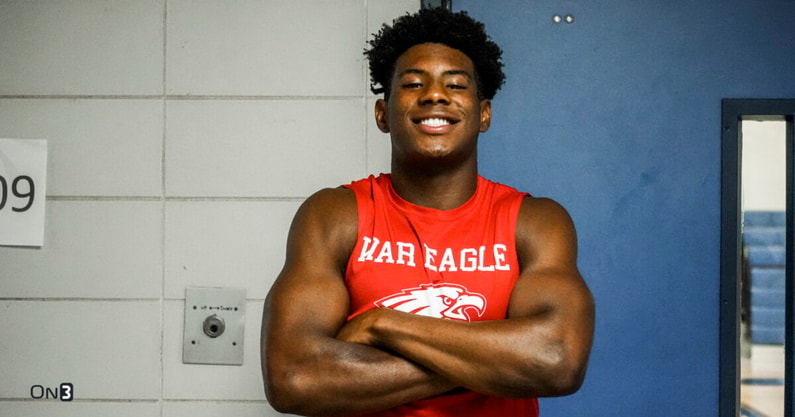 Oregon's been on a roll building its 2024 recruiting class since the start of the new year. The Ducks have 14 commitments so far and 10 have those have come over the last five months.
While they've been able to put together a top-10 class already, the one thing the group is missing is a commitment from a five-star recruit. That could change though over the next few months as the Ducks are the overwhelming favorite to land Conroe (Texas) Oak Ridge five-star linebacker Justin Williams.
On the latest edition of the On3 Roundtable, Oregon recruiting insider Justin Hopkins broke why Williams is the Ducks top priority target in the cycle:
"Oregon needs guys that are difference makers at linebacker," Hopkins said. "There's not a lot of depth there and there's not a ton of firepower. A guy like Justin Williams has a really clear path to coming in maybe not starting, but seeing a lot of snaps not only because he's uber talented, but because there's a spot there for somebody to do that."
Beating Alabama, Georgia would be a huge win for Lanning
According to the On3 Recruiting Prediction Machine (RPM), Oregon is the massive favorite to land Williams' pledge. The Ducks currently sit with a 97.9% chance with Williams.
Despite that huge lead in the RPM, the Ducks will have fierce competition from the rest of the nation's top schools as they try to land Williams. Two of those schools right in the mix are Alabama and Georgia.
Williams visited both schools for unofficial visits during the spring. He was at Alabama in early March and visited the back-to-back national champions in Athens for the first time on May 20.
Alabama and Georgia finished the 2023 recruiting cycle with the No. 1 and No. 2 recruiting classes for that cycle. Georgia currently boasts the No. 1 class for the 2024 cycle while Alabama's not far off from the top at No. 3.
Hopkins noted that beating out those two schools in particular for a player like Williams would do nothing but great things going forward for Dan Lanning.
"I would say that it's probably an Oregon versus Georgia/Alabama battle," Hopkins said. "If you're able to get him and beat out Georgia and Alabama for him, that's just a statement victory in itself right there for Dan Lanning. That is a massive win for anybody but for a program like Oregon and a young head coach like Dan Lanning, that's a massive massive win on the recruiting trail."