Oregon recruiting rundown with ScoopDuck's Justin Hopkins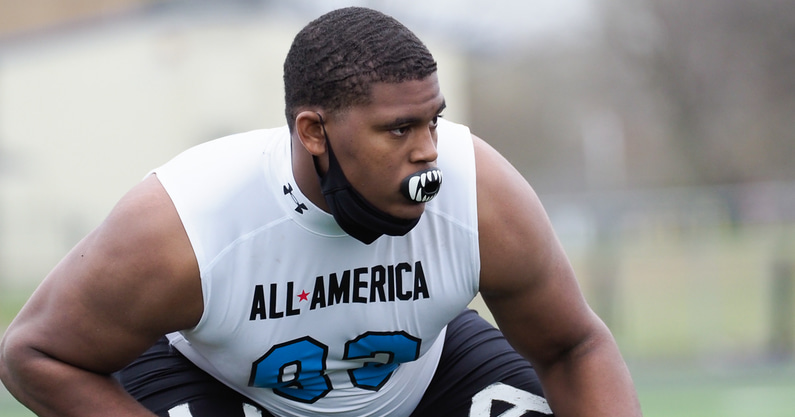 Oregon head coach Mario Cristobal has rebuilt the Ducks on the field in a hurry, taking them from a 7-6 finish in 2017 to a 4-1 start to this season after consecutive New Year's Six bowl games. Much of that can be attributed to his staff's success on the recruiting trail, where Oregon has amassed three consecutive top-11 classes.
In 2022, the Ducks are on track for yet another elite class. They hold the No. 6 overall class in the country and No. 1 in the Pac-12, and they still have a handful of potential commits on the board. On3 talked with ScoopDuck's Justin Hopkins about the Ducks' biggest remaining needs, how many players they could take, and who is the most important commit in 2022.
Who is the most important target still on Oregon's recruiting board?
Justin Hopkins: "There's several notables left on the board for Oregon in 2022, but the one I think really stands out in my mind is Chaparral (Ariz.) defensive lineman Anthony Lucas. He's from the West Coast and plays a position where there isn't an abundance of elite players in the footprint. Lucas is one of the top-rated players at his position, one of the few spots the Ducks have room for in this 2022 class. Additionally, Oregon continues to make in-roads into the state of Arizona, and Lucas would continue to boost those efforts."
What is the most important position(s) still to fill and the main targets to fill those spots?
Justin Hopkins: "Sticking with the theme, Oregon needs defensive line bodies. The Ducks have made an effort under Mario Cristobal to get bigger and more physical at the line of scrimmage. Along with Anthony Lucas, Oregon remains in the hunt for several big-time defensive lineman including Cyrus Moss, Nyjalik Kelly, Isaiah Hastings, DJ Wesolak and others. "
How many will Oregon sign in this class and why? Will they hold some spots for the transfer portal?
Justin Hopkins: "Oregon will look to sign the full 25, and possibly even a 26th by counting one back a class as an early enrollee. I would be surprised if Oregon doesn't use all 26 at the prep level. In years past they have held a spot for the transfer portal, but there aren't a ton of glaring holes on this roster that really require a 'plug and play' solution via the transfer portal."
Who is the most important commitment in Oregon's 2022 class?
Justin Hopkins: "It has to be five-star offensive tackle Kelvin Banks. Not only is he an elite player on a national scale, he represents the Ducks' efforts to get into the state of Texas and pull some of that national talent out West. Banks is a huge key to holding together the group of current Texas commits along with future efforts. It's a bonus he happens to be the No. 16 player in the country. " 
What are recruits saying about Oregon's start to the season?
Justin Hopkins: "Most of the commits and recruits seem to be impressed with Oregon's early season win over Ohio State in Columbus. That one really seems to resonate with most of the recruits I've talked to. With Oregon remaining in the top ten, despite the loss to Stanford, they seem to be impressed with Oregon staying on track and building a championship contender in Eugene."
What will be the biggest recruiting surprise between now and the early signing period?
Justin Hopkins: "The biggest surprise will probably be a few of the names the Ducks end up getting on campus between now and the early signing period. Oregon has done a pretty good job 'laying in the weeds' on a few commits and targets they will likely host for an official visit. Duck fans will be pretty excited over the next 4-6 weeks at some of the names that end up on campus at one point or another."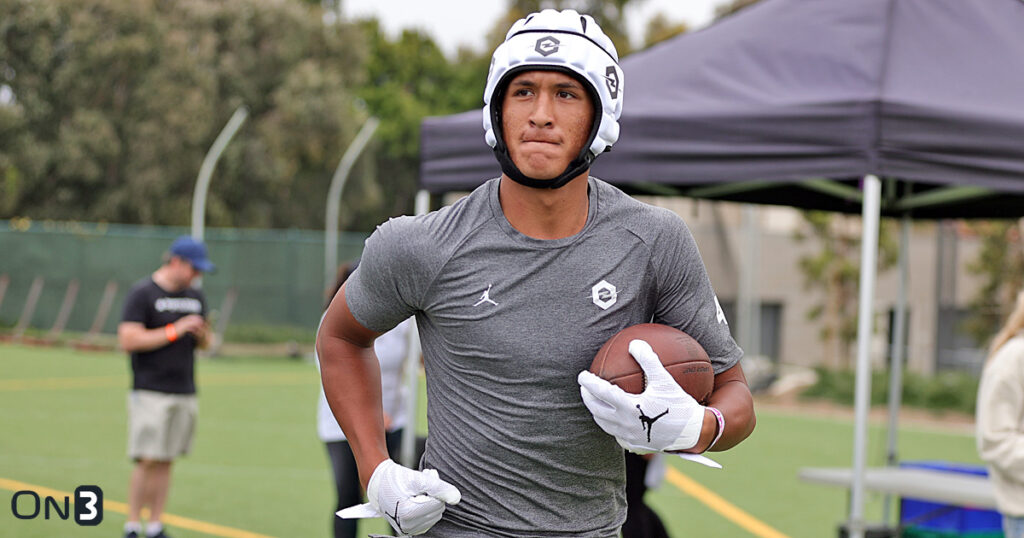 Which Oregon coach has done the best job recruiting in the 2022 class?
Justin Hopkins: "Tough question since Oregon is such a combined effort when it comes to recruiting. One could argue every year Mario Cristobal is Oregon's best recruiter, but I'll name wide receivers coach Bryan McClendon at this point. From his position group, the Ducks have commitments from Tetairoa McMillan, whom some could argue is the top receiver in the country. He joins speedster Isaiah Sategna and Nicholas Anderson. He's put Oregon in a position to be selective and snag three big-time players with complimenting skill sets."