James Franklin evaluates the progress of defensive end Adisa Isaac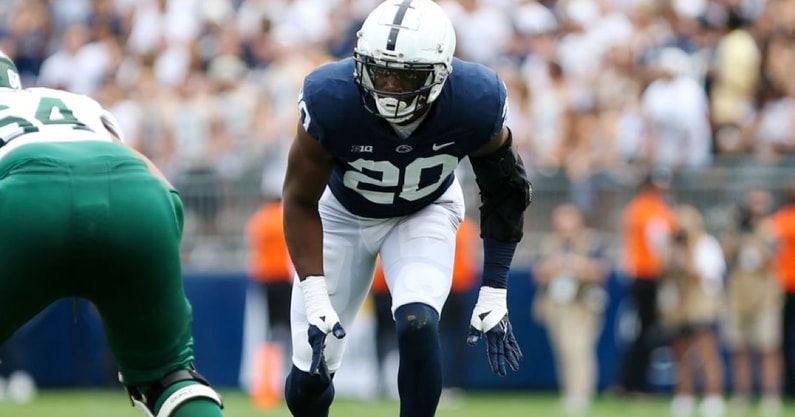 Redshirt junior defensive end Adisa Isaac was expected to take a big step for Penn State last year coming off a strong sophomore campaign where he flashed his ability. But an ankle injury ended his 2021 season before it even started.
Now the edge rusher is back in the fold and head coach James Franklin expects steady progress to higher heights for Isaac. Through three games in 2022, Isaac has been a difference-maker off the edge for Penn State — he racked up three tackles for loss and a sack against Auburn in Week 3.
"He's gaining more and more confidence with each week," Franklin said. "Obviously last week he was able to flash and do some really good things and have some splash plays for us. But I think you'll just continue to see him, as the year goes on, be more consistent and consistently be able to make more big plays for us. That's what I expect."
CLICK HERE to subscribe to the On3 YouTube channel today for all of the latest news on college football, recruiting, NIL, more!
It's a lofty goal that Franklin laid out, but Isaac certainly has the ability to meet it. With so much time off, and with only 14 career appearances prior to this season, Issac's still lacking the polish a player his age might normally have.
Franklin knows it's just a matter of time and reps for the Penn State defensive end.
"Yeah I think every week he's taken a step and gaining more confidence. He's still a young player," Franklin said. "Even before the injury, he only had one year of kind of decent amount of time and everybody was expecting him to have that breakout the next year and then we lost him. Although he's a bit of an older player, he still hasn't played a lot of games for us, and that he's coming through the injury."