Penn State adds former Broncos, Villanova assistant Ola Adams as defensive analyst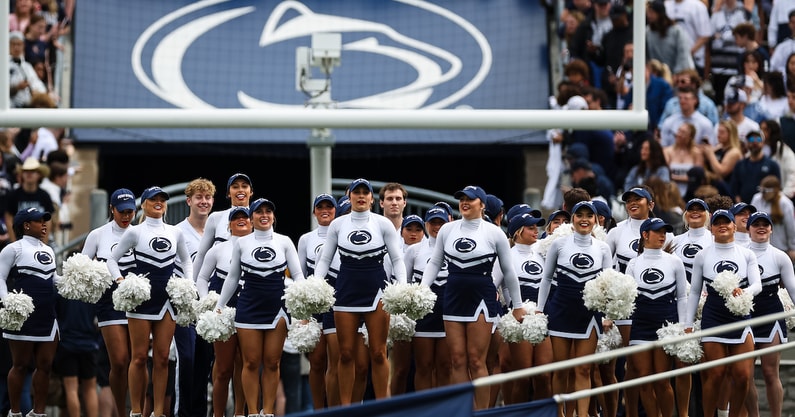 Penn State has hired Ola Adams, a former Denver Broncos assistant defensive backs coach, as a defensive analyst. Adams was the defensive coordinator at FCS Villanova in 2021.
Under Adams in 2021, the Villanova defense was one of the best at the FCS level. The Wildcats were tops in total defense and pass efficiency defense, will finishing third in interceptions.
Despite the Broncos struggles in 2022, they still had one of the better defenses in the league. Adams worked with defensive players like Justin Simmons and Patrick Surtain II. Now he brings some of that NFL experience to Penn State.
Penn State has a loaded defensive core, and team, in 2023 and any edge that Adams — or anyone — can bring will be welcome as the Nittany Lions challenge in the Big Ten East.
One big game for Penn State will move to a neutral site in 2023
Michigan State and Penn State will play their Black Friday primetime game at Ford Field in Detroit. The game will be broadcast on NBC with kickoff set for 7:30 p.m. ET.
Playing the game inside the dome at Ford Field likely alleviates concerns from both teams about playing a primetime game in late November when wintery conditions would be expected. According to a recent story from ESPN's Pete Thamel, teams were not excited about that possibility.
According to the Michigan State press release, the Big Ten came to them with the potential idea of moving the game from Saturday to Friday and playing at Ford Field.
"This is a unique opportunity, for both our football program and our fan base, to play a Black Friday game at Ford Field," Michigan State athletic director Alan Haller said in a statement. "Southeast Michigan is home to 100,000 alums, nearly 50 percent of our student body and countless more Spartan fans. Our men's basketball team has experienced tremendous support in Detroit, both at Ford Field and Little Caesars Arena, and we're excited to bring Spartan Football to our fans in the Motor City. The city is important to our mission not only as an athletic department, but our entire University. We anticipate that the experience will be so much more than a football game for our Spartan faithful."
The game is set to be one of two Big Ten rivalry games set to be played on Black Friday. Nebraska and Iowa play their rivalry game every year on Black Friday.