Penn State to hire Virginia's Marques Hagans as wide receivers coach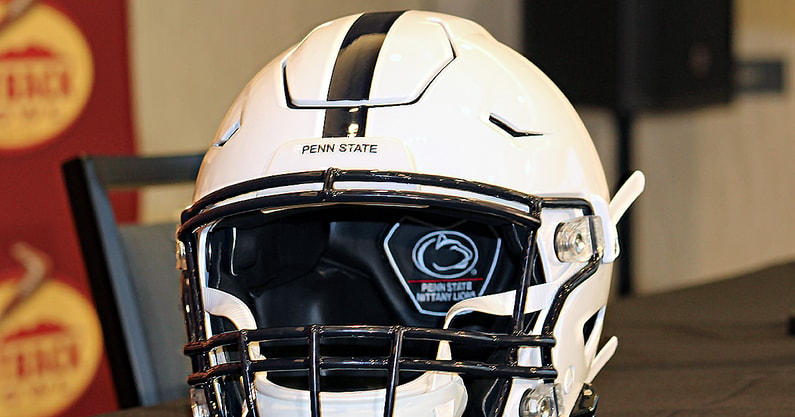 Penn State and James Franklin are no longer in the hunt for a new wide receivers coach. According to On3's Matt Zenitz, the Nittany Lions have zeroed in on Virginia's Marques Hagans as the new wideouts coach for PSU. He coached receivers for the Cavaliers and also served as associate head coach next to Tony Elliot.
Here was the report from Zenitz, which he put out on Monday morning:
"Penn State is expected to hire Virginia's Marques Hagans as wide receivers coach, sources tell On3. Hagans, a former Virginia QB and wide receiver who played five seasons in the NFL, has coached nine of the top 15 wide receivers in career receptions in Virginia history."
Reportedly, Penn State has their new wide receivers coach. One with plenty of experience and pedigree at the power five level.
Background on Margues Hagans
As Marques Hagans arrives at Penn State, he brings great pedigree. Here's the bio blast on Hagans' over the last couple years at Virginia.
"The 2022 season will be Marques Hagans 11th year at Virginia. In addition to coaching the wide receivers, he also serves as the associate head coach, duties he assumed under Tony Elliott at the start of 2022. During his time at UVA, he has done an incredible job of developing the Cavalier wide receivers with record-breaking performances over multiple years.
"Of the 15 wide receivers on UVA's top-20 career receptions list, nine have been coached by Hagans. That group is topped by current Atlanta Falcons' wideout Olamide Zaccheaus, who pulled down 250 catches for the Cavalier from 2015 to 2018.
"Hagans 2021 receiving corps was part of a magical season at UVA. The Cavaliers averaged 392.6 passing yards per game and Virginia had four wide receivers with more than 600 receiving yards. All-ACC receivers Keytaon Thompson and Dontayvion Wicks led that group. Thompson finished the season with a team-high 78 catches for 990 yards while Wicks piled up the most yardage, gaining a school record 1,203 yards on 57 catches, an average of 21.1 yards per reception.
"Including tight end Jelani Woods, in 2021 Virginia was the only school in the country to have five wide receivers with 500 or more receiving yards."