Source: Penn State former four-star defensive back enters NCAA Transfer Portal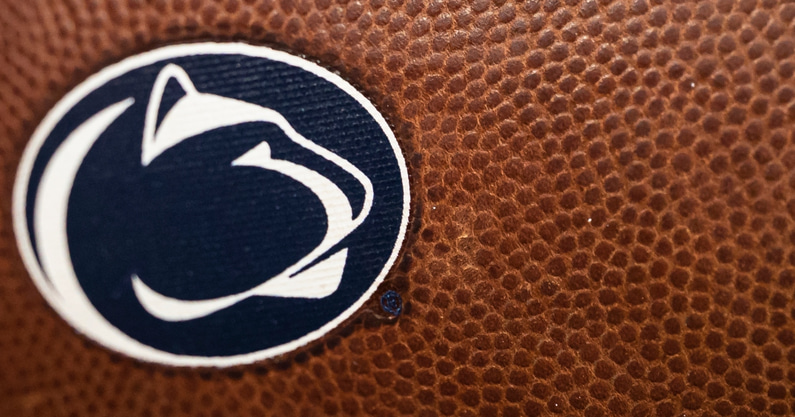 Penn State defensive back Tyler Rudolph has entered the NCAA Transfer Portal. According to On3's Matt Zenitz, the former four-star recruit is on his way off the Nittany Lions.
This season, Rudolph has played in just two games — victories over Ball State and Villanova. In those games, Rudolph combined for six tackles, including four solo tackles.
It's been tough for Rudolph to see the field, as a talented secondary limited the opportunities the former four-star recruit has seen. Now, the defensive back will look for a school that's better suited to give him the chance he's looking for.
Tyler Rudolph was highly sought after coming out of high school, holding offers from schools like Ohio State, Clemson and Michigan. He's a name to watch in the NCAA Transfer Portal.
James Franklin, Penn State agree to contract extension
Tyler Rudolph leaving Penn State comes on the heels of James Franklin agreeing to a contract extension with the university. The school announced the Nittany Lions head coach has signed a 10-year contract extension on Tuesday, which holds him at Penn State until 2031.
In his eighth year with Penn State, Franklin has become a main character in an unprecedented coaching carousel. Two SEC jobs opened up before Thanksgiving and USC fired its head coach after just two games.
"Penn State's future is bright, and I'm honored to continue to serve as your head football coach," Franklin said in a university press release. "Nine weeks ago, the administration approached me about making a long-term investment in our football program. This prompted numerous conversations outlining the resources needed to be competitive at a level that matches the expectations and history of Penn State. What's most evident from those conversations is the importance of our student-athletes' success both on and off the field.
And despite a disappointing season — Penn State is 7-4 — Franklin's name has been on the shortlist for many of the top jobs. There have been times this season when the fan base and head coach has seemed at odds, but with a top-10 overall recruiting class coming in, the Nittany Lions believe they have the coach that can have them winning Big Ten titles.
Franklin has won one conference title, back in 2016 when he took Penn State to the Rose Bowl. His overall record is 67-32, with a 42-27 mark in Big Ten play.