Pitt quarterback Kedon Slovis out for second half, Nick Patti in at quarterback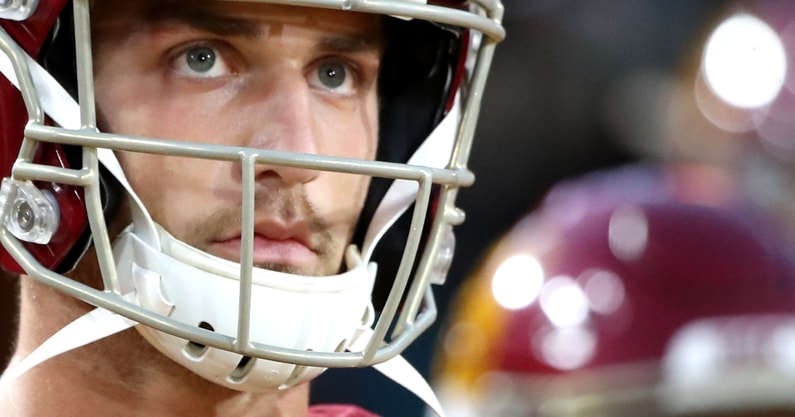 After taking a sack — leading to a fumble and a Tennessee field goal right before the half — Pitt quarterback Kedon Slovis was slow to get up and come off the field. Pitt did not take the field on offense again in the half.
And now ahead of the second half, it looks like Slovis might be out, according to a number of reports from the stadium. Slovis did not take the field for warmups ahead of the second half and backup quarterback Nick Patti was intently warming up. The broadcast coming into the second half explained Slovis had an "undisclosed injury."
Pitt started hot, getting out to a 10-0 lead against the Vols. But as Tennessee's defensive front kept batter Slovis, it started to add up. Now he will be out for the remainder of the game.
Tennessee fought back and took the lead before the half and now it will fall on Patti to keep Pitt in it.
Slovis was 14-for-24 for 195 yards, a touchdown and an interception in the first half.
Slovis did not return and Patti finished the game at quarterback
Patti got banged up himself, sustaining a lower body injury. However, he stayed in the game and managed to lead a last-gasp drive in the fourth quarter to tie the game at 27.
But in the end, Patti and the Pitt offense just didn't have enough juice to keep up with Tennessee once overtime rolled around. Patti finished 9-for-20 passing for 79 yards and the game-tying touchdown.
The most recent action that Patti had playing for Pitt was in the Peach Bowl against Michigan State last season. In that contest, Patti attempted just five passes in that game and completed two of them for 21 yards. He ran it three times for 27 yards against the Spartans.