Lamont Paris says South Carolina is trying to 'consistently build'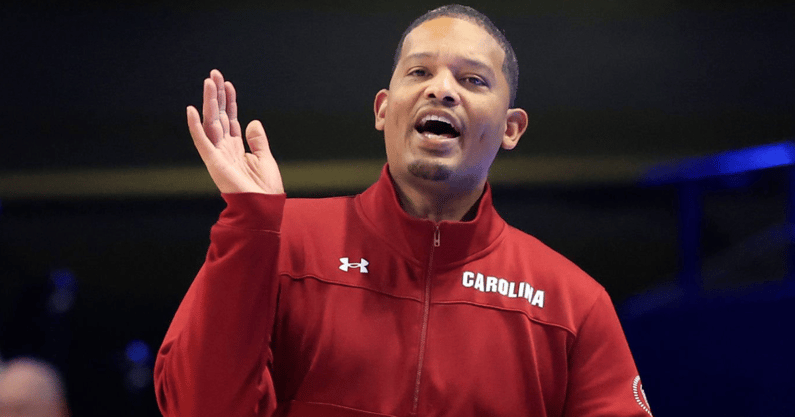 Coaching a young, new team comes with its highs and lows. While the wins may not come as often as some hope, the focus more often than not is on development. That's what South Carolina head coach Lamont Paris is trying to get everyone in Columbia, including his players, to understand.
Paris was honest about the current goal for his program following the Gamecock's 81-66 loss to Auburn this weekend. He said they're just trying to consistently build upon each day while also keeping a higher morale as their team works through this process since they're the ones who have to perform out on the floor.
"I think there was a message. I did challenge the guys about that. Just about (what) we're building here. Here's a new flash for anyone that's listening: We're building. We're building here. That means improving at things and hopefully improving at a consistent basis," said Paris. "Before you can do that on a consistent basis, you have to do it once. Then maybe you don't do it next time but then you do it two days in a row. That's what we're trying to do is consistently build."
"I think the message was, 'Okay. Let's move forward, let's control our emotions, our attitudes. Let's not hang our heads, let's play.' There's a lot of game. There's a lot of possessions in this game and you have way more control over what happens in the rest of this game than I do," Paris said. "I'm gonna push a couple buttons here and there (but) you have the ability to play."
South Carolina currently sits at 8-11 on the season and only 1-5 in SEC play. While their season has had some moments, including a win over Kentucky in Rupp Arena, there have mostly been learning curves with how their non-conference went and how their league schedule has started.
Still, Paris is trying to get the point across that this is a marathon, not a sprint. It's a process that he says the Gamecocks will need to continue to focus on in order to grow over the final month of the regular season.