Stanford opened 4-Star RB Anthony Carrie's eyes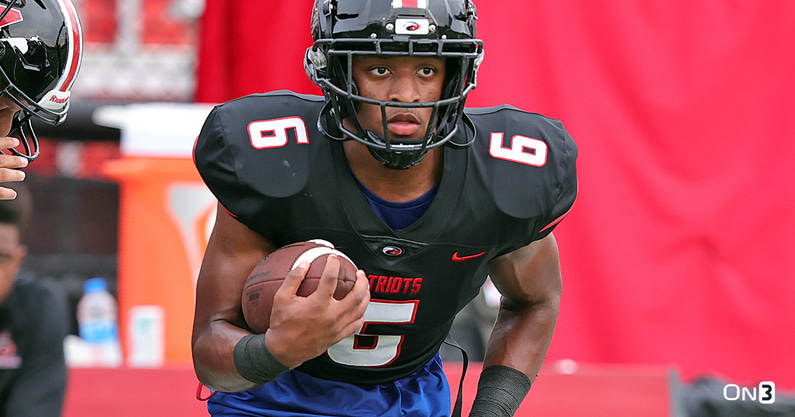 Anthony Carrie is one of the top running backs in the 2024 class. The 5-foot-11, 186-pound rising junior out of Tampa Carrollwood Day School has around 40 offers. He has schools like Alabama, Georgia, Miami, Ohio State, and others chasing after him, but he is looking at all of his options.
Early in the spring, the No. 71 prospect in the On3 Consensus visited Stanford. David Shaw and the Cardinal offered Carrie late in February and the trip to Palo Alto opened his eyes.
"I honestly had mixed feelings going into the visit," Carries told On3. "You hear about the academics, how it may not be fun there, and how it is all business, but there is a lot more to Stanford.
"It gave me a whole new feeling about the schools. I watched practice, took the campus tour, met with some coaches and players, and really learned what Stanford is about.
"The people are great there and it is a school that is up there for me."
Carries got to meet former star Christian McCaffery and current player EJ Smith on the trip. Both raved about Stanford and the opportunities there on and off the field.
"Christian really talked with me about how Stanford prepared for life. It prepared him for the NFL, life, and it really helped him grow.
"EJ said a lot of the same things. I picked his brain and he loves it there. He loves the campus, the culture, and what it is setting him up to do in the future."
The future is what it is all about at Stanford. Carrie saw that.
"Everyone there is going to push each other," Carrie said. "The network, the people, the education – it is all different. It is very eye-opening, the opportunities Stanford presents.
"Going there sets you up for life. Everyone there is looking to build the next Google or the next Microsoft, so you never know who you will meet and get to work with. They are creating flowers to grow in the future and it is a school I can say is definitely in contention for me now."
Carrie is still evaluating all of his options and will continue to take visits this summer.