Josh Heupel discusses Jourdan Thomas's transition to defense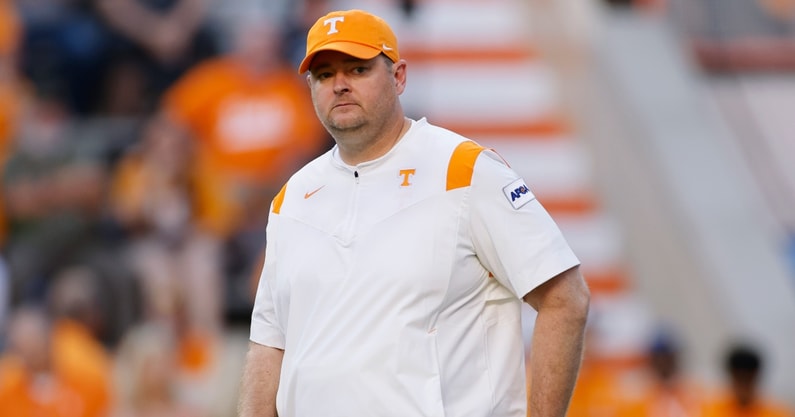 Tennessee Volunteers head coach Josh Heupel spoke to reporters at SEC media days about the transition that Jourdan Thomas is making to defense.
Jourdan Thomas is a consensus three-star recruit in the Class of 2022, getting to campus in June. Josh Heupel and the staff are having Thomas move from quarterback, where he played in high school, to defensive back.
"Jourdan's done a little bit of everything," Josh Heupel said. "Part of what he did on the offensive side of the ball is why you want him. He's smart, he's competitive, he cares. Man, he's grown during the course of the summer. He's very, very, very competitive."
"First-week install, I think he felt a little bit overwhelmed," continued Josh Heupel. "Man, he felt really good after Week 2. He came up to me, he was gonna make a point that I didn't know he had a great week. I love his energy and how he works as a young guy. We have high expectations for him to become a great player but a great leader inside of our program too."
Josh Heupel didn't shy away from setting high expectations for Jourdan Thomas. His work ethic and energy have clearly caught the Tennessee coaching staff's attention too. Long-term, that's exactly what you want and need from the recruits who you bring into a program.
Jourdan Thomas is a smart, athletic, and aggressive football player. He's moving to defensive back to help fill a gap on Tennessee's roster. As a young player who just got to the program, it's going to take time for him to develop into his role. However, based on Josh Heupel's comments, he should be ready before the average first-year player.