Jourdan Thomas to Tennessee: "Knoxville feels like home"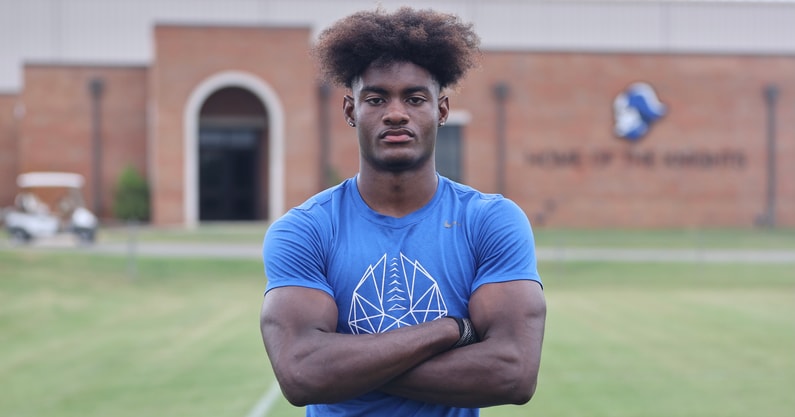 Montgomery (Ala.) Montgomery Catholic Prep three-star safety Jourdan Thomas decommitted from Mississippi State on December 1, and he knew then that he was going to Tennessee.
The Vols offered the 6-foot, 189-pounder in May, and Josh Heupel and his staff have been recruiting him hard since.
The combination of Heupel, Willie Martinez, Tim Banks, Tennessee's performance this season, and Thomas' feeling at Rocky Top led to this decision.
"I knew for sure I wanted to go to Tennessee a few weeks ago," Thomas said. "I have been thinking about it for a while, but I made my decision two to three weeks ago.
"The way the staff recruited me, how Knoxville feels like home, and how the team played this season all played a role into my decision.
"I know this is the right decision for me."
Thomas took his official visit to Tennessee this weekend. It is his third time on campus and he is excited about what Heupel is building.
"I saw Tennessee play really well this season and coach Heupel is going to get it back to the pinnacle of Tennessee football.
"I love what he, the staff, and the players are doing. The energy is there, I enjoy being around the program, and it is on its way back up.
"I am excited about being a part of it. I get to play for the power T and that is a great feeling."