Rick Barnes addresses return to Texas in SEC-Big 12 Challenge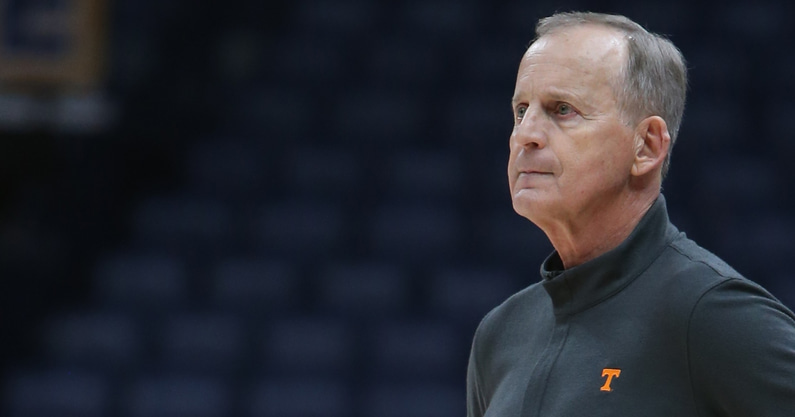 Before taking over Tennessee, Rick Barnes spent 17 seasons as the leader of Texas. Now, the Volunteers coach is returning to the campus where he had so much success.
Prior to a showdown against the Longhorns on Saturday, Barnes addressed the feelings regarding his return to Texas.
"I really haven't thought about it because I've always been able to stay locked into what we're doing right here," stated Barnes. "Starting tomorrow, I do know I have to talk to a couple of old people, buddies of mine back there. I can tell you what I told the fans out there — I've got incredible respect for the University of Texas.
"You know, I spent 17 years there. There's not a person on that campus that I don't have great respect for. I got two former assistant coaches that left to become head coaches that have gone back on Chris Beard's staff. Know Chris Beard. I know there's going to be a lot of my former players — will be there. They understand me probably more than anybody. They know that I'm not going to let anything get in the way of our preparation to win this game."
While the memories will come flooding back, Barnes will be focused on the task at hand.
Barnes: 'I'm a Tennessee Volunteer.'
Furthermore, Barnes wondered how different it'll feel returning to Texas as a the leader of the Volunteers.
"Will it be different? I don't know. I'm seven years removed — I'm a Tennessee Volunteer," stated Barnes. I really am. Texas is a big part of me, and always will be, but I've been gone seven years. This is the last year of the Irwin Center.
"Again, I coached in there for 17 years. A lot of fond memories of it. Think about it, we're up on everybody in the league that hasn't been there — they're going to be in our league within the year or two, whenever it may happen. So it'll be a trip now every other year. I think it's the right thing for our program. It's part of the challenge. Just it's a basketball game. We have to get prepared to play, they had a big win last night, I do know that. It's hard to win on the road anywhere and they have a very convincing win against TCU. We're going to have to play better than we did tonight."
Rick Barnes may know Texas well, but he doesn't want to leave his former home with a loss. Tennessee will be playing inspired basketball when the take on the Longhorns on Saturday.