Rick Barnes offers high praise for Mike White, Georgia ahead of matchup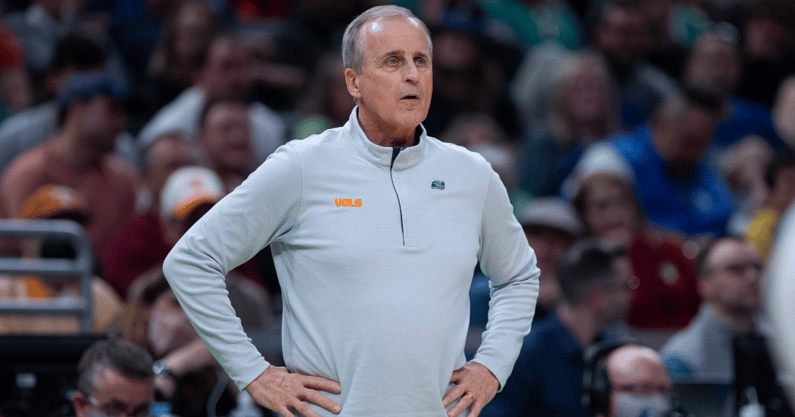 Tennessee coach Rick Barnes knows the challenges that come with facing a Mike White-coached team. The two coaches have become familiar foes over the past eight seasons, meeting 10 times during that span while White coaches at Florida.
White left the Gators this offseason to become the next head coach at Georgia, where he has the Bulldogs off to a 13-6 (3-3 SEC) start in his inaugural season. With the Volunteers set to face Georgia on Wednesday, Barnes addressed what makes White such a tough adversary.
"Mike's gonna win wherever he goes," Barnes said. "He's a terrific coach. He did a terrific job at Florida and he will do a terrific job at Georgia. Defensively, they're gonna guard you. They're gonna make you work on every possession.
"Being the coach that he is, he'll find a way with what he needs to do with his team offensively. A guy that needs to continue to tweak what he needs to do throughout. He'll do that. They're gonna play hard. They're gonna be aggressive. Anything that's fundamentally to go with this game, his teams are gonna be really good at it."
Rick Barnes has generally had Mike White's number over the past eight seasons, as he has an 8-2 record against him. That includes a 78-71 victory against the Gators last season. However, while the No. 4 Volunteers are also the favorites heading into Wednesday, Barnes knows the Bulldogs can't be overlooked.
Georgia has already doubled its win total from last season's disappointing 6-26 (1-17 SEC) record. The Bulldogs have proven they aren't afraid of the opponent no matter who it is, as they've already pulled off one upset in league play against then-No. 22 Auburn earlier this season. Now, they'll aim for another at home against the Volunteers.
The backcourt duo of Terry Roberts and Kario Oquendo have led Georgia this season, combining for 29.3 points per game. If Tennessee is to stave off the Bulldogs, they will need to contain the pair and limit 3-point makes, as Georgia is shooting 34.2% from beyond the arc (fourth in the SEC).
Tip-off for the game is scheduled for 7 p.m. ET on Wednesday in Athens.