Rick Barnes shares what Tennessee's senior class means to him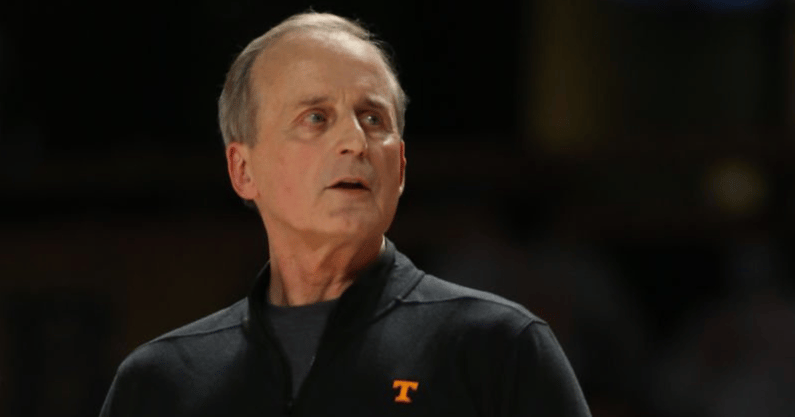 Tuesday night is senior night for Tennessee as the Volunteers honor their senior class. Rick Barnes made one thing clear in his press conference before the game: Those players left their mark.
Barnes spoke highly of the class, which came in after his fourth year at the helm. That made it a "transition class" as he continued to build the program up, and those players had to contribute right away after some key losses following a run to the Sweet Sixteen.
"That group of guys have done a great job really building the culture, the foundation and what we want the program to be built on," Barnes said. "Those guys came in and a bunch of them had to be thrust out there right from the beginning to perform at a high level in this league because this league has grown tremendously in the eight years I've been here. It's, I think, arguably as good as any basketball league in the country, talent-wise. Over the last couple years, probably been the best. They had to come in and deal with not only trying to help us continue what we were doing, but trying to get it to another level and knowing that the league itself was better. Other teams in the league were growing, as well.
"These guys have made an unbelievable impact. They've all had to deal with some adversity along the way. Some injuries here, there, other things. But they've stuck together. I think they have a great deal of respect for themselves as a team, as teammates. I do know this, they have fallen in love with the University of Tennessee and Vol Nation. The good things that people should be saying about them are more than worthy to be said because they love this place and they truly have given everything they could to help us try to be one of the best basketball programs in the country."
Tennessee's senior class includes Josiah Jordan-James, Santiago Vescovi and Olivier Nkhamhoua — all of whom came in together as freshmen. Uros Plavsic and Tyreke Key are also seniors, but came in via the transfer portal. Regardless, the senior night festivities will take place Tuesday night when the Vols take on Arkansas.