Jimbo Fisher refuses to discuss recent Texas A&M player suspensions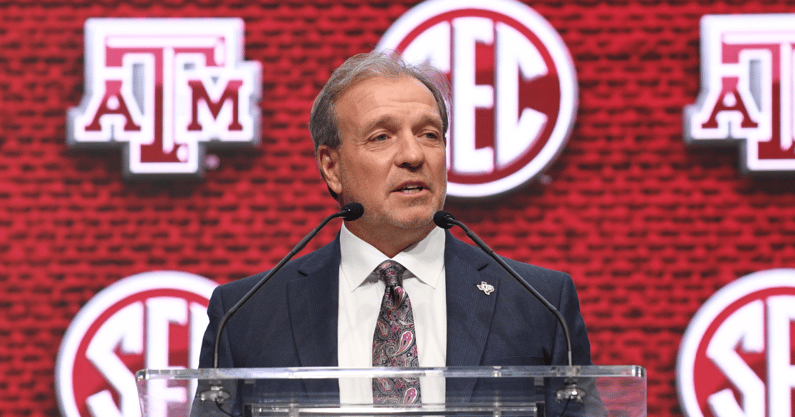 Jimbo Fisher finds himself in the midst of a three-game losing streak with Ole Miss coming to town. Texas A&M will reportedly be without four players heading into the game, including three true freshmen from the historic 2022 recruiting class.
When asked about the report saying cornerback Denver Harris, wide receiver Chris Marshall, and offensive lineman PJ Williams would not play on Saturday. He refused to discuss them, saying everything the Aggies do will be handled internally.
CLICK HERE to subscribe for FREE to the On3 YouTube channel
"We're not speaking on that right now," Fisher said during Wednesday's SEC coaches teleconference. "We keep everything we do in-house in our own deals and what's going on. We keep it internal."
Jimbo Fisher confirms LJ Johnson is still with program
When asked if running back LJ Johnson was still with the program, Fisher simply replied "yes." One of the many running backs Texas A&M has at their disposal, Johnson was rumored to step away and move on from the Aggies.
Johnson was a big recruiting win at the time for Fisher, getting a head-to-head win over Texas. He has only gotten 10 carries on the season but made the most of his opportunity, going for 39 yards and two touchdowns. One was against Miami, while the other came against Mississippi State.