JD PicKell: Evaluating the Texas A&M quarterback battle in fall camp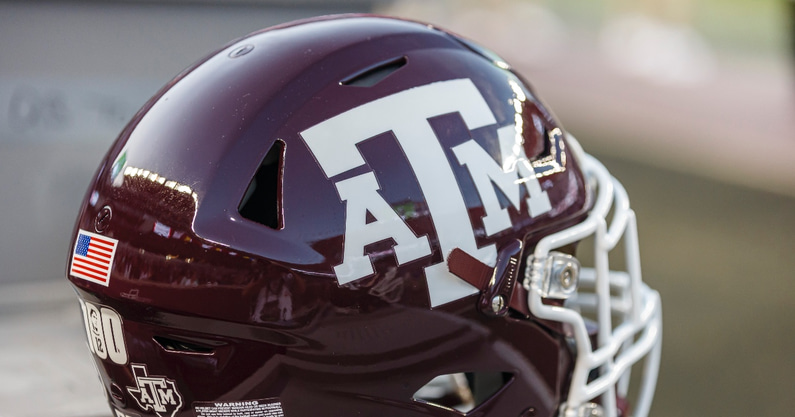 The Texas A&M quarterback battle is heating up, and with just two weeks ahead of the 2022 college football season, head coach Jimbo Fisher has a decision to make regarding who will take the first snap come Sept. 3.
Will it be the man who started the season and QB1 last year until a season-ending injury in Haynes King? The LSU transfer Max Johnson? Or the five-star true freshman Conner Weigman? On3's JD PicKell recently broke down the current state of the Aggies' quarterback competition, and discusses which player he believes will best suit Texas A&M's efforts in 2022.
"The report as of right now, is that all three look good," PicKell said. "You probably err more on the side of if you could just pick one of these guys today, you probably wouldn't go with Weigman for the sheer fact that you want him to be able to redshirt and continue to develop. He's still trying to pick up the offense and get totally synched up with everybody on that side of the ball. Jimbo Fisher's offense is not easy to process, let alone process as a true freshman. So he's gonna get there, he is the future in College Station, but he's probably not the way you go in 2022 – but he's making it tough on the staff.
CLICK HERE to subscribe to the On3 YouTube channel today for all of the latest news on college football, recruiting, NIL, more!
"The focus is on Haynes King and Max Johnson. Now, Jimbo Fisher has been adamant that they're both getting the same amount of first team reps … You talk to people around College Station, around Texas A&M, and they say the lean is ever so slightly toward Haynes King. Now, Haynes King – in the very small sample size we have of him – exemplifies two things, the first is an extremely high ceiling. He is one of the best athletes, not just best offensive players, best quarterbacks, he is one of the best athletes on this roster."
Intangibles certainly favor King, and the versatility he'll bring the Aggie offense is something Johnson, who is more of a pocket passer, can't rival. While King has been known to be turnover prone, if he can clean that up, PicKell believe the sky is the limit for King in 2022 – though it's still not a done deal.
"So again, slightly towards Haynes King, but they're playing this thing very, very close to the vest," PicKell said. "I wouldn't be surprised if you end up seeing both these guys play at some point … So you probably need both these guys, you may see both these guys, but ultimately you want one guy to grab the job by the throat and just take it and run. That's what you want to have happen."