Report: Denver Harris, Chris Marshall, PJ Williams among Texas A&M true freshmen suspended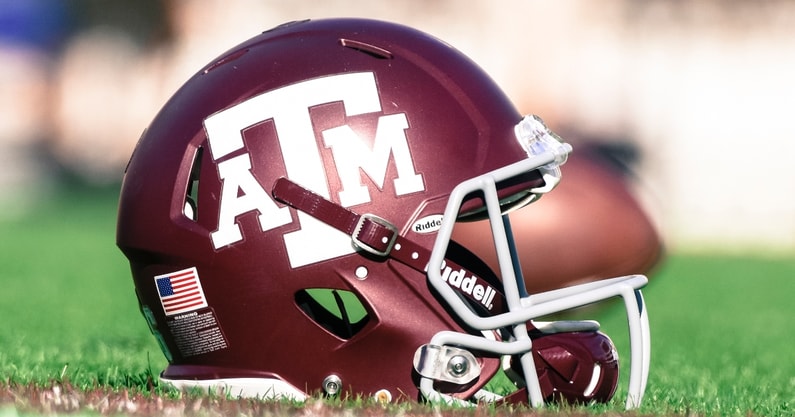 Late Monday night, news broke that four Texas A&M players have been suspended indefinitely by head coach Jimbo Fisher. More specific details, including the names of the players, have emerged.
Wide receiver Chris Marshall, defensive back Denver Harris and offensive lineman PJ Williams were suspended, according to TexAgs' Billy Liucci, and he initially reported a fourth player could be involved, as well. They were all big parts of the Aggies' highly touted recruiting class, which ranked No. 1 in the On3 Consensus Team Recruiting Ranking.
CLICK HERE to subscribe for FREE to the On3 YouTube channel
This marks the second time this year Harris and Marshall have been suspended. They also missed the Aggies' game against Miami earlier in the year for a violation of team rules.
Harris and Marshall were both five-star recruits and came in as the respective No. 23 and No. 24 players in the country from the class of 2022, according to the On3 Consensus, a complete and equally weighted industry-generated average that utilizes all four major recruiting media companies. Williams came in as the No. 64 player in the nation, per the On3 Consensus.
Marshall has proven to be a key contributor on offense, totaling 108 yards in six games, while Harris has 14 tackles and is tied for the team lead with three passes defended.
Report: Texas A&M suspends multiple true freshmen
Liucci initially reported the news of the suspensions Monday night, confirming at least three Texas A&M players received indefinite bans. After the initial report, he gave another update that added even more questions to what might have gone down to have multiple underclassmen.
"Got zero problem with the disciplinary action from Fisher. Probably should have seen it sooner in a couple of instances, to be honest," Liucci wrote.
This is the second time this season Fisher has handed out suspensions. He did so for Texas A&M's game against Miami last month when Harris, Marshall, Smoke Bouie and Evan Stewart all missed the matchup for a violation of team rules.
This is just another domino that has fallen for the Aggies this season. After major preseason expectations, Texas A&M is now below .500, and many have criticized Fisher for the poor start and this is just another stain on their below average first half of the 2022 season.
Texas A&M's season took another turn with last week's loss to South Carolina on the road, leading to more questions about the program. The Aggies are currently getting ready for another important game at home against No. 15 Ole Miss at Kyle Field, and the questions are continuing in light of the suspensions.
On3's Barkley Truax contributed to this report.