Family releases statement on cause of Jake Ehlinger death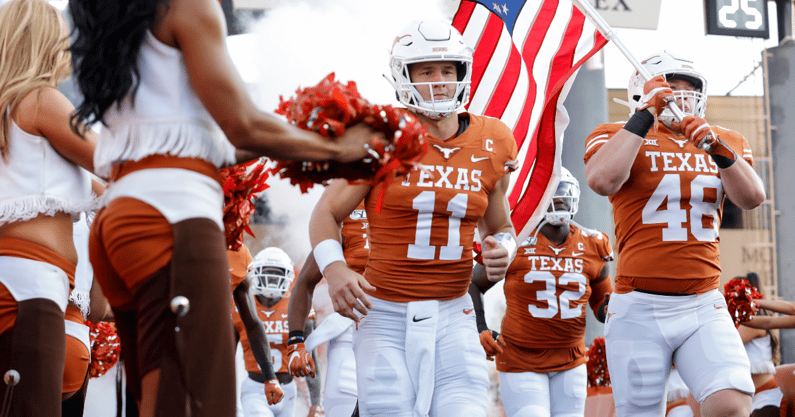 The family of Texas Longhorns linebacker Jake Ehlinger, brother of Colts quarterback Sam Ehlinger, released a statement Thursday revealing the cause of his death. The linebacker overdosed in May on what was believed to be Xanax laced with Fetanyl, according to the statement.
He was 20. Below is the full message from the Ehlinger family:
"Today we are sad to share that we have learned that Jake was a victim of an accidental overdose of what was believed to be Xanax laced with toxic drugs including deadly Fentanyl," the Ehlinger family statement said. "The spread of counterfeit pills is an ongoing and significant issue throughout our country, particularly in schools, colleges, and universities.
"As our family continues to process Jake's death, we felt it was important to share these details with the hope that Jake will not have died in vain. We pray that sharing Jake's story will help shed light on this problem and prevent other families from also tragically losing a loved one.
"Our hearts are broken, and we are still grieving over the loss of our son and brother, Jake. We have been overwhelmed by the outpouring of love and support received since his untimely passing in May. We sincerely thank everyone who has reached out."
Jake Ehlinger joined the team in 2019 but did not play in either of his first two seasons. He was set to enter his third year as a two-time member of the Big 12 Commissioner's Honor Roll, however. He played both years with his brother, Sam, before the quarterback was taken in last year's NFL draft.
Sam Ehlinger on the passing of Jake Ehlinger
Sam learned of his brother's passing on his first day of training camp in Indianapolis. It was not the first time the family had gone through something like this. When Ehlinger was 14, his father, Ross, suffered a heart attack and died at 46.
Ehlinger learned after the death of his father that a part of grieving is talking about the emotions you are going through. He began to do so with his Colts coaches and teammates. He told head coach Frank Reich everything that was on his mind.
Ehlinger was happy to find understanding in his new home in Indianapolis.
"When it happened, to have men of such strong faith and such strong foundation there supporting me, I can't even really describe how thankful I am for them," Ehlinger said. "Them just being there to take care of me and make sure that I was OK. That's another thing. What are the odds that I'm in an organization that has such great leadership, and that happens on the first day that I get here?"