Five-Star Plus+ QB Arch Manning sets Texas official visit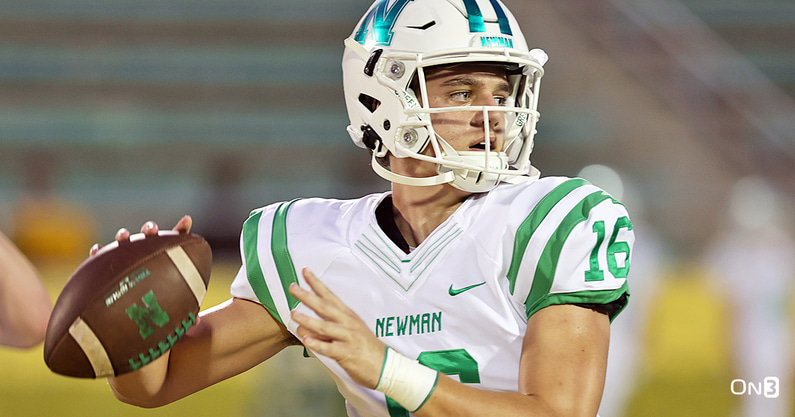 The first official visit in the recruitment of Five-Star Plus+ quarterback Arch Manning is set, On3's InsideTexas is reporting.
The nation's top quarterback and consensus No. 1 overall player will return to the Forty Acres June 17-19.
Texas would have preferred the following weekend, which is when it will host a number of other elite prospects, but that's when the Manning Passing Academy is scheduled. A recruiting dead period will go into effect the Monday following that weekend, and other than the last weekend in July, there won't be any other opportunity to take summer official visits.
Manning hasn't officially cut down his list of schools, but he is largely focused on three programs as he heads into the summer before his senior season: Alabama, Georgia and Texas. Each program has hosted him for unofficial visits this spring and also had him on campus during the fall for game day visits.
The On3 Recruiting Prediction Machine (RPM) gives the Longhorns a slight advantage over Georgia in the race to land Manning. Texas currently sits at 46.8 percent, with Georgia (40.1%) and Alabama (11.2%) trailing behind.
"I'm trying to get there," Manning told On3's Sam Spiegelman of making his decision. "I want to get through this spring with this new offense and new coaches (at Newman), so after spring I'm gonna see about the official visits." … It's kind of getting closer. I don't really have a point yet, but I guess it's kind of narrowing stuff down. I'm looking forward to (making a decision) either before the season or during the season or after the season. If I was ready I'd probably commit right now, but I'm not, so I'm just waiting."
Arch Manning Scouting Summary
On3 Director of Scouting Charles Power wrote the following scouting summary for Arch Manning:
Possesses a pure throwing motion with one of the quickest releases we've seen from a high school quarterback prospect. Those mechanics pair with a strong arm to make Manning one of the more natural and accurate passers in the 2023 cycle. Has the ability to carve up opposing defenses from inside the pocket or outside of structure when things break down. Shows innate field vision for his age with the ability to find open receivers while making second-reaction plays. An above average athlete for the position with polished footwork and the capability of picking up yards in scramble situations. Has filled out a big frame over his high school career. Entering his junior year as the most physically developed top quarterback in the 2023 cycle. Also carries a substantial mental load for a junior quarterback with the responsibility of setting protections.