Former Texas stars Cameron Dicker, Brenden Schooler make undrafted free agency decisions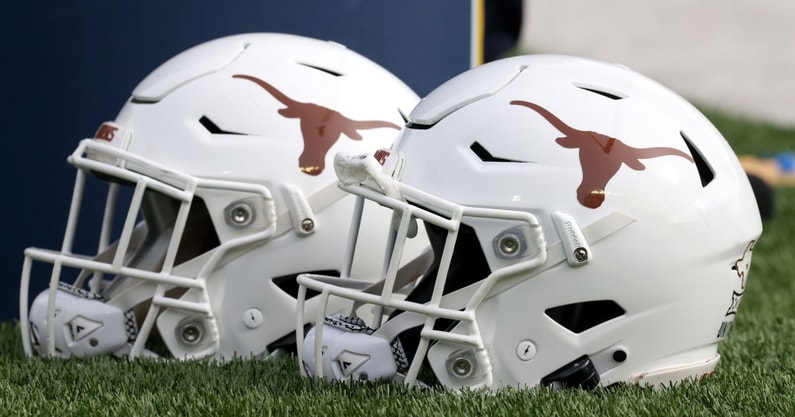 A pair of former Texas stars, Cameron Dicker and Brenden Schooler, chose which teams they would be joining in free agency after going undrafted. Kicker Cameron Dicker will sign with the NFL Champion Los Angeles Rams, while safety Brenden Schooler will sign with the New England Patriots — as the duo of Longhorns players leave Texas for opposite ends of the country.
Texas stars make free agency decisions
NFL Network's Tom Pelissero outlined the new homes for the Texas stars in free agency following the conclusion of the 2022 NFL Draft on Saturday. Both players went undrafted as Texas had no players selected in the draft for the second time since 1938.
Dicker joins the Rams — who had an opportunity to select him with the second-to-last pick of the draft — on a roster that already features Matt Gay. The Rams re-signed Gay as a restricted free agent on a contract worth $2.54 million next year. Dicker kicked for Texas for four years, finishing with just one missed extra point in every season and an average field goal percentage of 75.9 percent — 22nd all-time in Big 12 history.
Schooler played six years of college football as both a defensive back and wide receiver, taking advantage of the extra year of eligibility granted to athletes after the 2020 COVID-19 impacted season. Schooler's first four years were with Oregon before coming to Texas, and finished his career with six receiving touchdowns and four interceptions. The Patriots selected two defensive backs and a receiver in the draft, but they will look to find a role for Schooler in Bill Belichick's game plan.
While no Longhorns were selected in the draft itself, Dicker and Schooler are among the numerous Texas players beginning their careers in free agency.
The draft took center stage in Las Vegas as the first five players selected were all defensive stars. The Jacksonville Jaguars selected Travon Walker from Georgia with the number one overall pick of the draft. After him, in order — Aidan Hutchinson of Michigan, Derek Stingley Jr. of LSU, Ahmad "Sauce" Gardner of Cincinnati and Kayvon Thibodeaux of Oregon.
The first wide receiver selected was USC's Drake London, picked by Atlanta with the eighth overall pick. The first quarterback selected was Pittsburgh's Kenny Pickett, who will stay in Pittsburgh with the Steelers after being drafted 20th overall.
Day one of the draft saw a record number of trades, as nine trades were made in the first round alone — the most ever in the first round since it moved to its own day in 2010. It was also the first time no offensive players were drafted in the first five picks of the draft since 1991.