RGIII suggests Bijan Robinson should request $6-7 million in NIL to return to Texas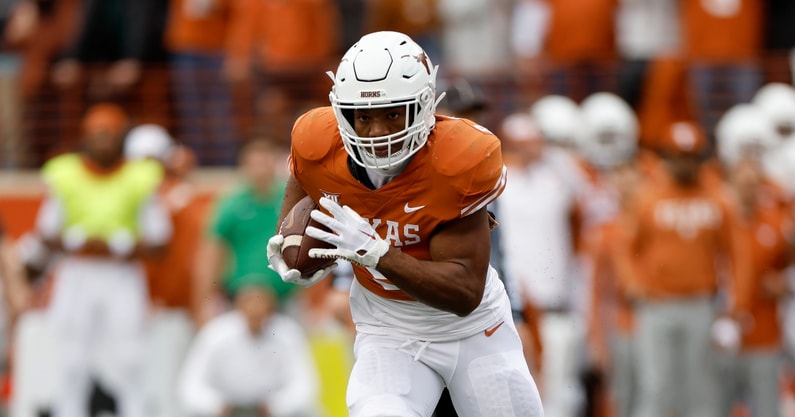 At the end of Texas' win over Baylor, Heisman Trophy winning quarterback and analyst for ESPN, Robert Griffin III made a bold suggestion. He feels that Texas should make star running back Bijan Robinson a NIL offer that he can't refuse to stay, instead of going into the NFL Draft.
RGIII went so far as to say that Bijan Robinson should go to Texas and ask for more NIL money. He should use that change in the sport to his advantage.
"Pre-NIL, Bijan should leave," Griffin said. "As a running back, you don't want to keep getting all that pounding on your body before you go to the NFL."
CLICK HERE to subscribe for FREE to the On3 YouTube channel
"But, with NIL in place, if I'm Bijan, I'm saying, 'Texas make me an offer so I have to come back. Give me $6-7 million in NIL money and NIL opportunities, so I don't have to go pro and these fans can get another year of Bijan Robinson.' Because he's worth it."
Essentially, RGIII wants to see Bijan Robinson use the new rule to his advantage and stay in college, instead of going into the NFL Draft. He feels like additional money would be enough to make up for the risk of injury.
On3 gives Bijan Robinson a projected annual NIL valuation of $1.7 million. He already has numerous NIL deals. That evaluation makes Bijan Robinson eighth in the NIL 100 and fourth among college football players in terms of his NIL value. He is also the highest-rated non-quarterback among college football players.
Social media plays a big factor in Bijan Robinson's NIL success. Between Instagram, TikTok, and Twitter, Robinson has 182,000 followers. This gives him an On3 Per Post Value of $3.8 thousand.
About On3's NIL Valuation
The On3 NIL Valuation is an index that sets high school and college athletes' projected annual value, or PAV. The algorithm used by On3 is proprietary, drawing data points from three vital categories. Those categories are performance, influence, and exposure.
Importantly, this is not a NIL deal tracker. On3 has a NIL deal tracker, which is separate from its NIL Valuation. Instead, the On3 NIL Valuation looks to set optimized NIL opportunity for athletes relative to the NIL market for up to 12 months in the future.