Rick Barnes says Rodney Terry has done a 'tremendous job' at Texas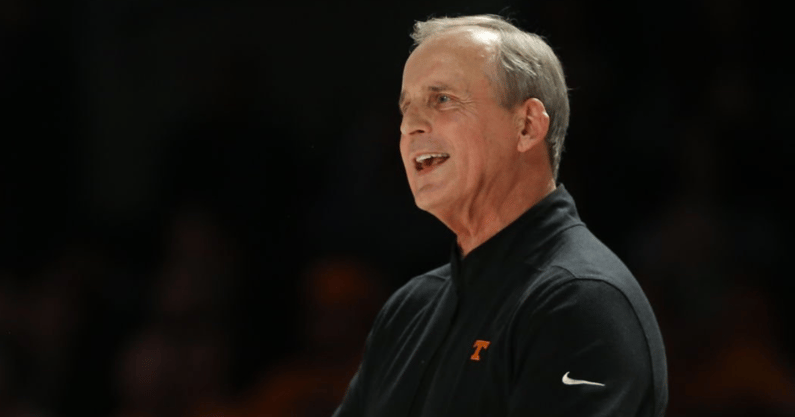 Rodney Terry has done a fantastic job as Texas' interim head coach this season, and that's coming from a man that used to sit in the same seat that Terry does now.
Former Longhorns head coach Rick Barnes, who coached Texas from 1998-2015, hired Terry onto his staff in 2002 until his departure in 2011. Terry returned a decade later, and after former head coach Chris Beard was fired earlier this season, was promoted to interim head coach for the remainder of the year.
Barnes, whose Tennessee Volunteers are still alive heading into the second weekend of the NCAA Tournament, praised the job his longtime assistant has been able to do with the keys to the kingdom ahead of Texas' Sweet 16 matchup against Xavier.
"Rodney has done a tremendous job. Rodney was with me for a long time while I was there, and I have the utmost respect for him," Barnes said. "And you look at the situation, the way it unfolded, and for him to get the respect — I know they respected him in the role that he was in as the associate head coach.
"But for him to slide over and the way he's handled it with an older group of guys — I'm not sure anyone else in the country could have done it any better."
In one season, Terry was able to accomplish something Barnes never did in his 17 years at Texas — win a Big 12 Tournament championship. Barnes won three regular season titles (1999, 2006, 2008) at Texas, but never had championship momentum heading into the NCAA Tournament.
Now, Texas has downed Colgate and Penn State, some are pegging them as favorites to some to make it out of the Midwest region and return to the Final Four for the fourth time in program history. It will double as the Longhorns' first national semifinal since 2003.
"For them to be where they are is, again, another great compliment to Rodney and his staff," Barnes said. "And he would tell you that it's not just him, but the leadership that he's gotten there from the university, as well. But he's done an outstanding job."
Texas is set to tip-off against Xavier in the Sweet 16 finale Friday night at 9:45 p.m. ET on CBS live from Kansas City, Missouri. The Longhorns are four-point favorties heading into Thursday, per Caesars Sportsbook. The over/under is set at 149.