Texas running back Bijan Robinson set to launch condiment line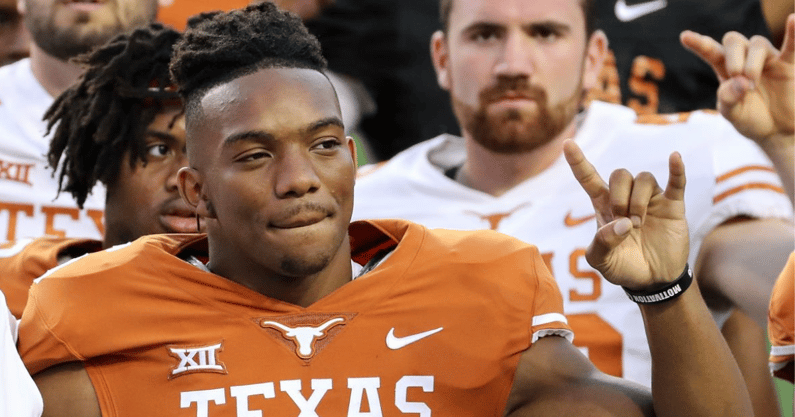 Bijan Robinson is continuing his string of interesting NIL deals with perhaps his best yet — his own condiment line.
That's not a typo — the Heisman hopeful Texas running back is set to get into the condiment game, with the brand "Bijan Mustardson" gaining traction on social media.
You can check out the website here, which currently features a smiling Robinson pointing up at a sign that reads "coming soon" and "it's true" for all the doubters.
Earlier this offseason, Robinson made headlines for inking an NIL deal with Lamborghini. However, his own condiment line may be even better, depending on who you ask.
The Texas star running back remains one of the hottest commodities in the NIL game, as Robinson currently possesses an On3 NIL Valuation of $1.6 million. That's good enough for the No. 10 spot in the On3 NIL 100, and has him rank at No. 7 overall among all college football athletes.
Nevertheless, Texas faithful and college football fans around the nation can't wait to get their hands on what's bound to change the condiment game. However, "Bijan Mustardson" may want to be wary of where they market, as the we're willing to bet Oklahoma may stick to their usual condiments instead.
Bijan Robinson gives intriguing take on Texas quarterback competition
Texas star running back Bijan Robinson isn't paying too much attention to who will be handing him the football in 2022.
According to the Heisman hopeful, the Longhorns quarterback competition between Hudson Card and Quinn Ewers isn't as big of a deal as the outside world is making it seem.
"The [quarterback situation] is a much bigger deal to people outside the program," said Robinson, per ESPN. "It's on us around the quarterback to make him comfortable, make plays for him and be there for him the whole season and not just parts of the season.
"The thing we've got to do this season is finish games, and that's not just on the quarterback."
Regardless of who's slinging the rock for the Longhorns, Bijan Robinson knows Texas needs to improve in a myriad of areas. Nevertheless, both Hudson Card and Quinn Ewers will be better for having Robinson in the backfield with them.